We're celebrating Mental Health Awareness Week from Mon 10 - Sun 16 May 2021
This week, we're celebrating Mental Health Awareness Week by shining a spotlight on a project being led by Mark "Gibo" Gibbins at Coventry's Men's Shed. The project exemplifies the power of the arts to shift experiences and perceptions linked to mental health issues.
Coventry's Men's Shed was set up eight years ago to help support men over 30 with their mental health. The organisation also provides a space for members to forge friendships and build confidence through participating in a variety of different group activities and social events.
Mark Gibbins, known widely throughout Coventry as "Gibo", runs Crafty Blokes, the group within Men's Shed which works on arts and crafts projects. Sessions take place at the Rose Community Centre, a resident run building in the heart of Spon End, Coventry. They've worked on countless projects throughout the years, including the mosaic rose which adornes the Rose Community Centre.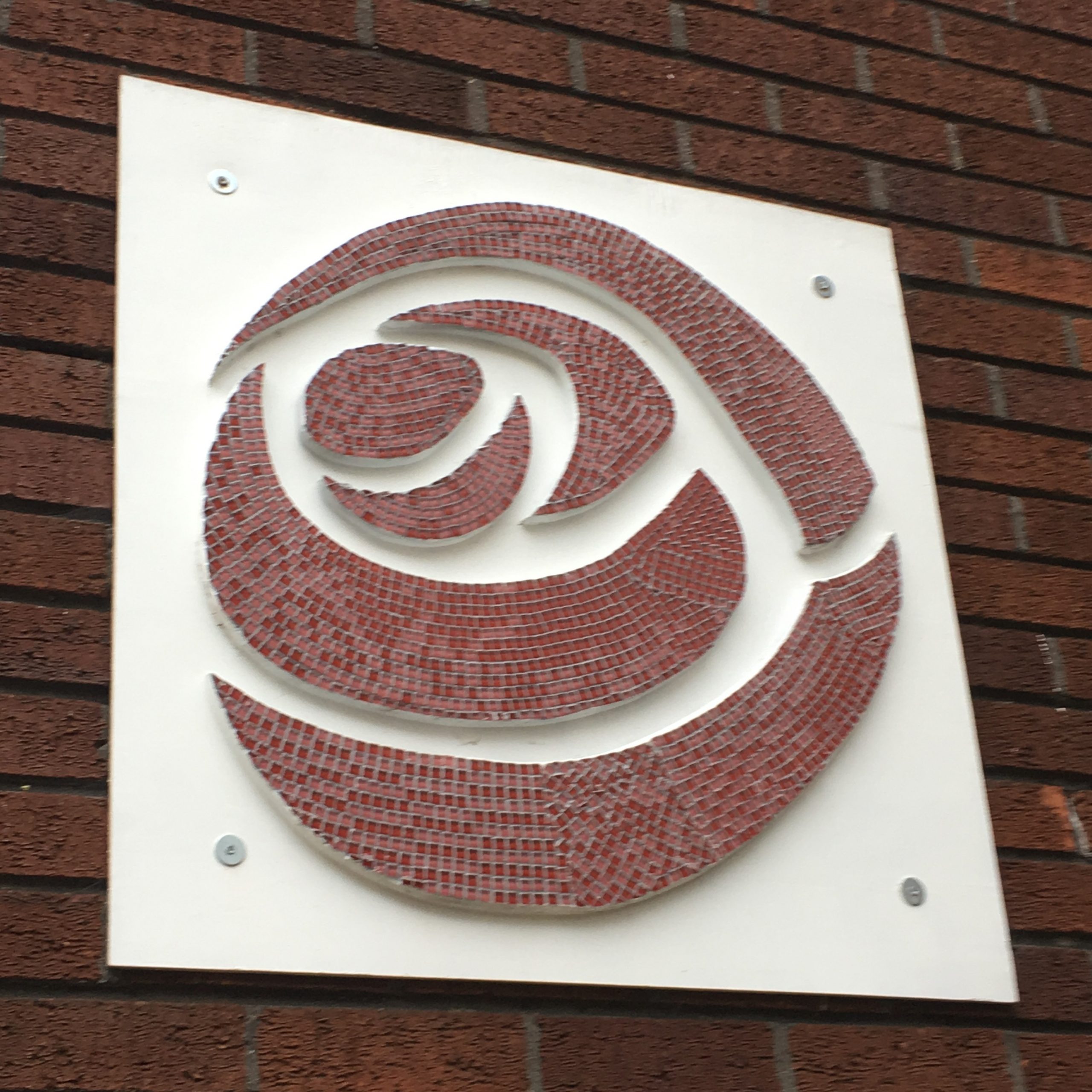 Photo credit: Kim Hackleman
We first worked with Gibo and the Crafty Blokes in 2019, when they created an exhibition of their work at the Belgrade. They also ran a workshop for Connectivity and Community: Celebrating with the Over 50s, an event produced by the Belgrade Theatre which focused on the benefits of the arts on wellbeing.
It was at this time that Ashley Spindler, a local visual artist, joined Gibo to lend his talents to the group. The workshop they co-led taught participants to create self-portrait sculptures from clay.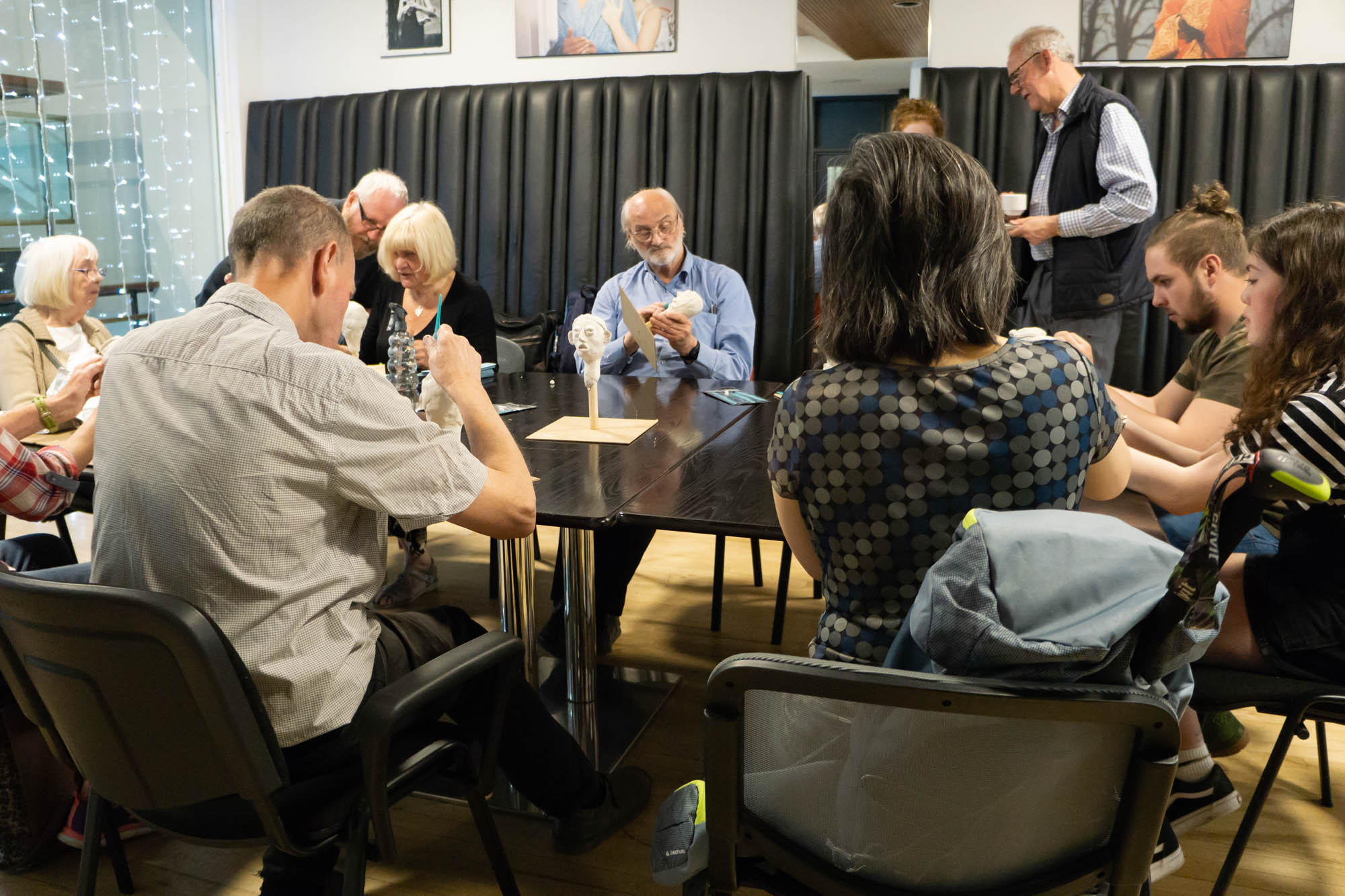 Photo Credit: Tara Rutledge
Having used this technique to make marionettes of themselves, participants then became interested in creating character puppets and a script that explored men's mental health in general, and specifically the challenging topic of suicide.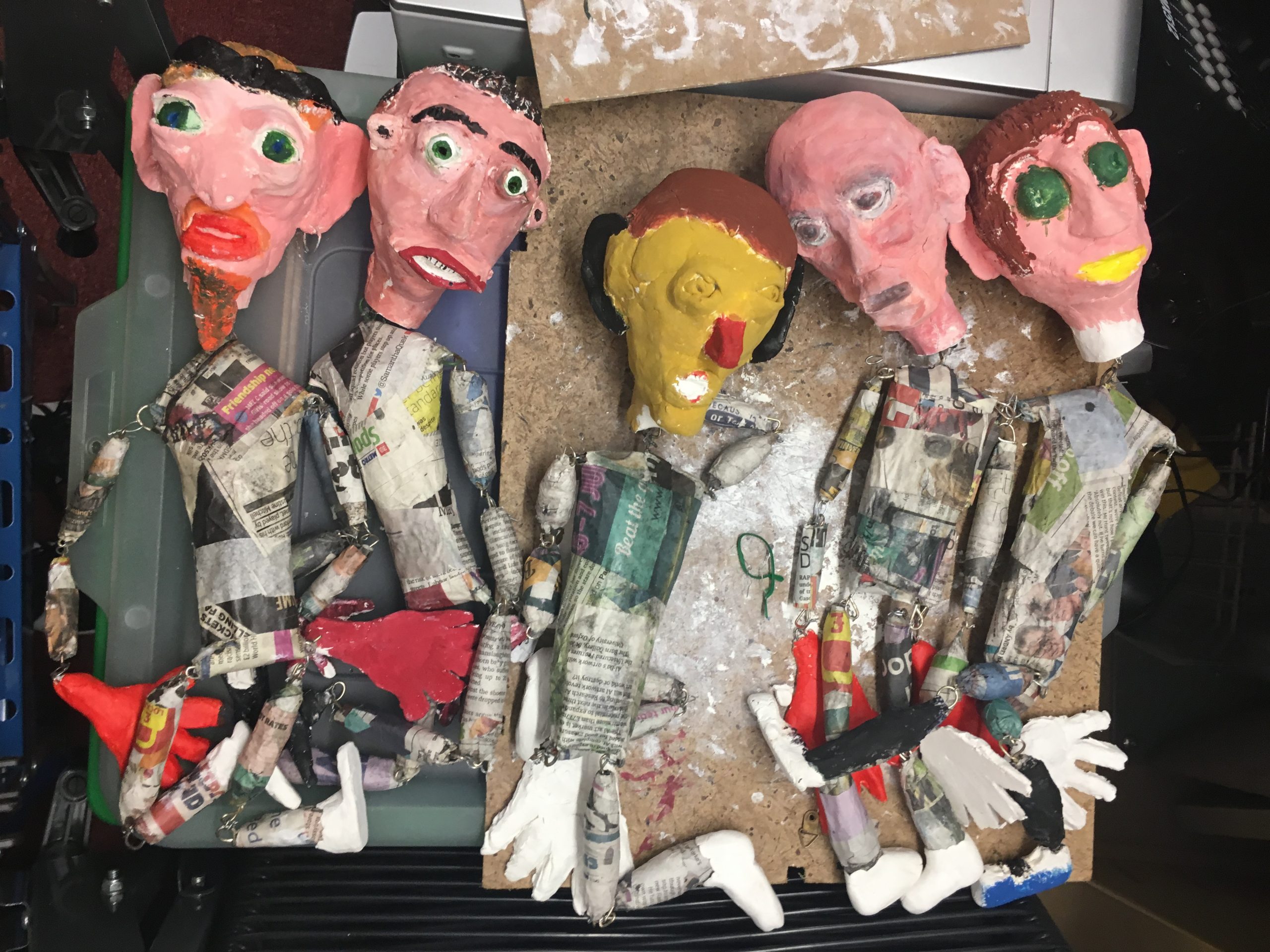 Photo Credit: Kim Hackleman
Before the pandemic, they set out to do just that. The project has been funded by the Coventry and Warwickshire Health Care Partnership (CWHCP), who received a grant from National Health Service England (NHSE) for projects aimed at prevention of suicide. This national funding has been made available to areas with a high level of need over the three years between 2018 – 2021.
The group began to make the clay heads in their weekly sessions, guided by Gibo and Ashley.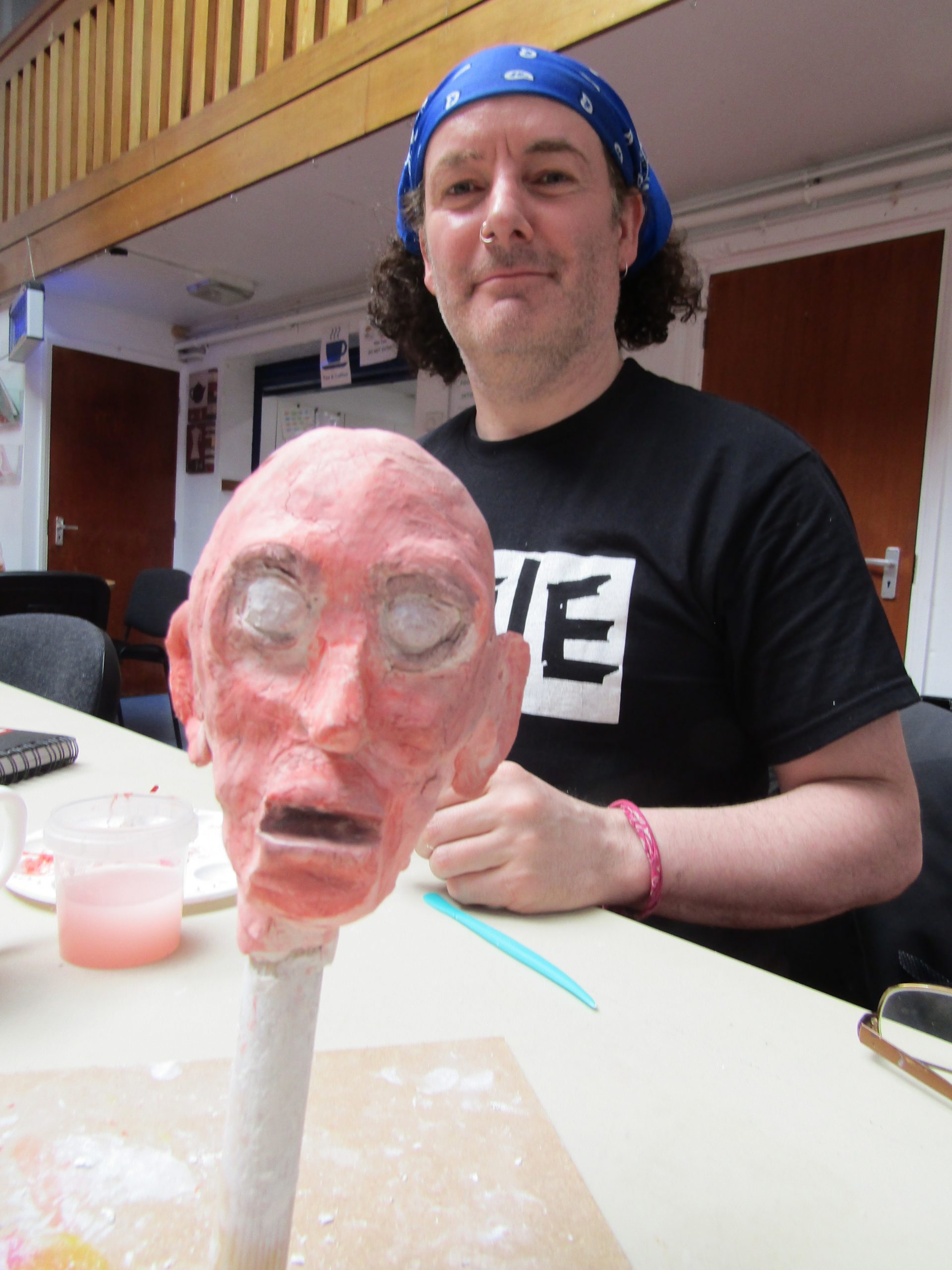 Ashley Spindler. Photo credit: Mark Gibbins
The Belgrade commissioned local writer, producer and director Nick Walker to work with Men's Shed to co-create a short script for their marionettes, exploring experiences of mental health crises.
Nick Walker's plays and short stories are regularly featured on BBC Radio 4, including the Scandinavian thriller Annika Stranded, which has just been adapted into a six-part series starring Nicola Walker. His theatre work includes new writing commissions for the Oxford Playhouse, Birmingham Repertory Theatre, and the Belgrade, including the popular football hit We Love You City.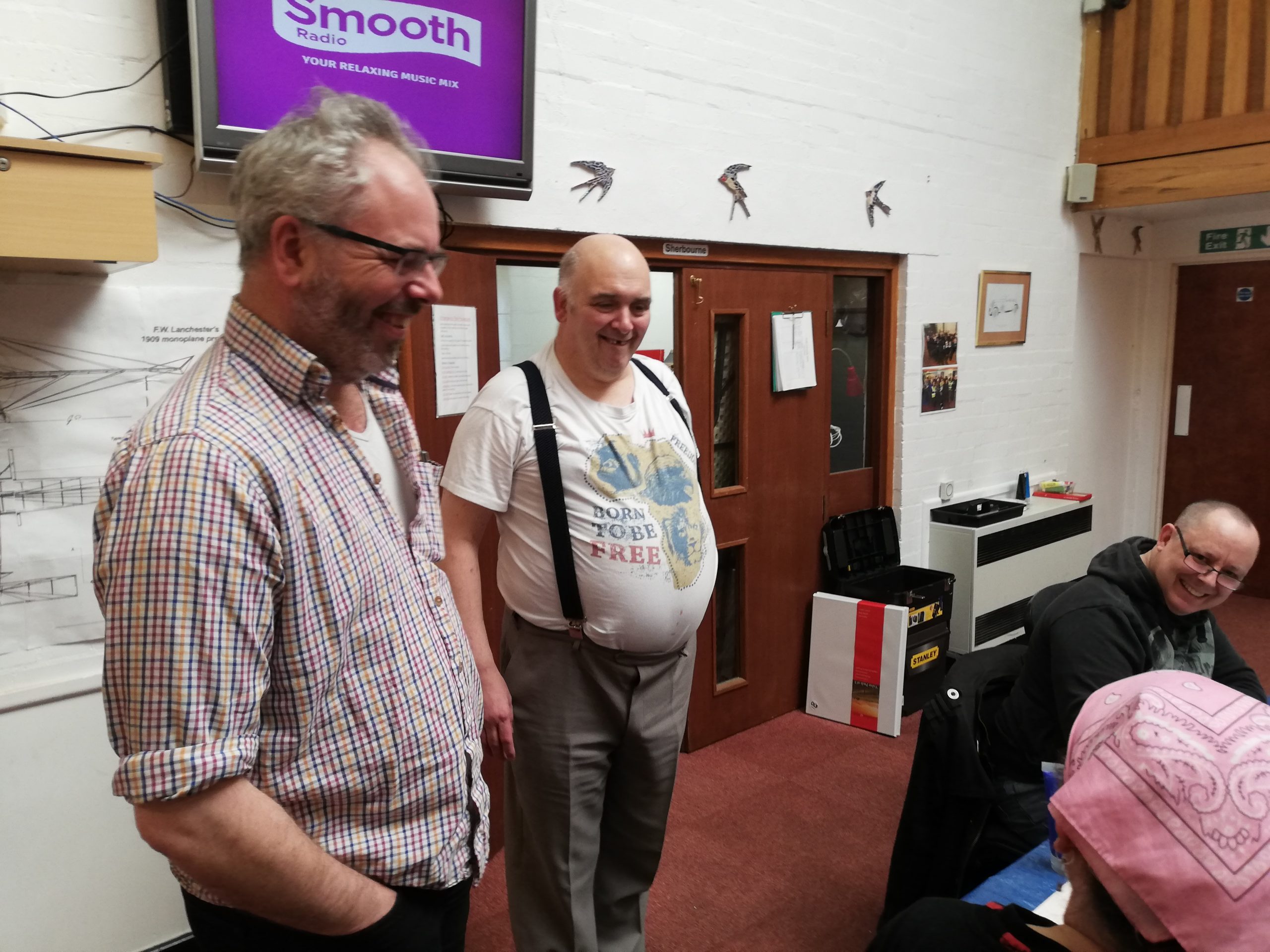 Nick Walker. Photo Credit: Mark Gibbins
Professional costume, prop and set designer, Anna Lewis has supported Men's Shed with the costumes for their marionettes. With 30 years of experience and three national awards for sculptural performance costumes, Anna is now constructing the costumes based on designs from the members of Men's Shed.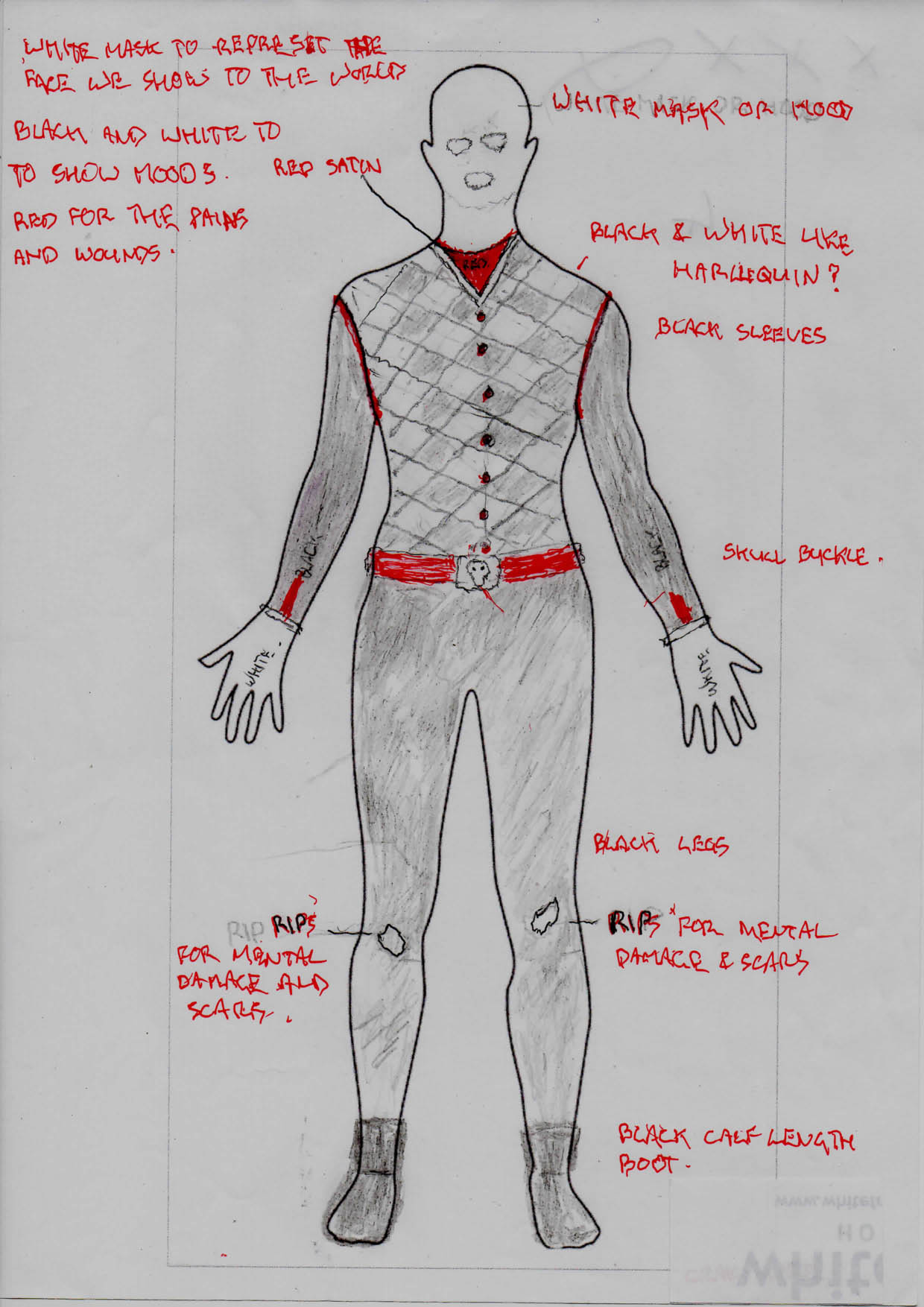 Photo Credit: Mark "Gibo" Gibbins
Whilst helping to create the clay heads, Ashley is also working with participants to design the backdrops of the set – one of which will feature a tiny version of the beloved Rose Community Centre. Gibo has been busy building the puppet theatre.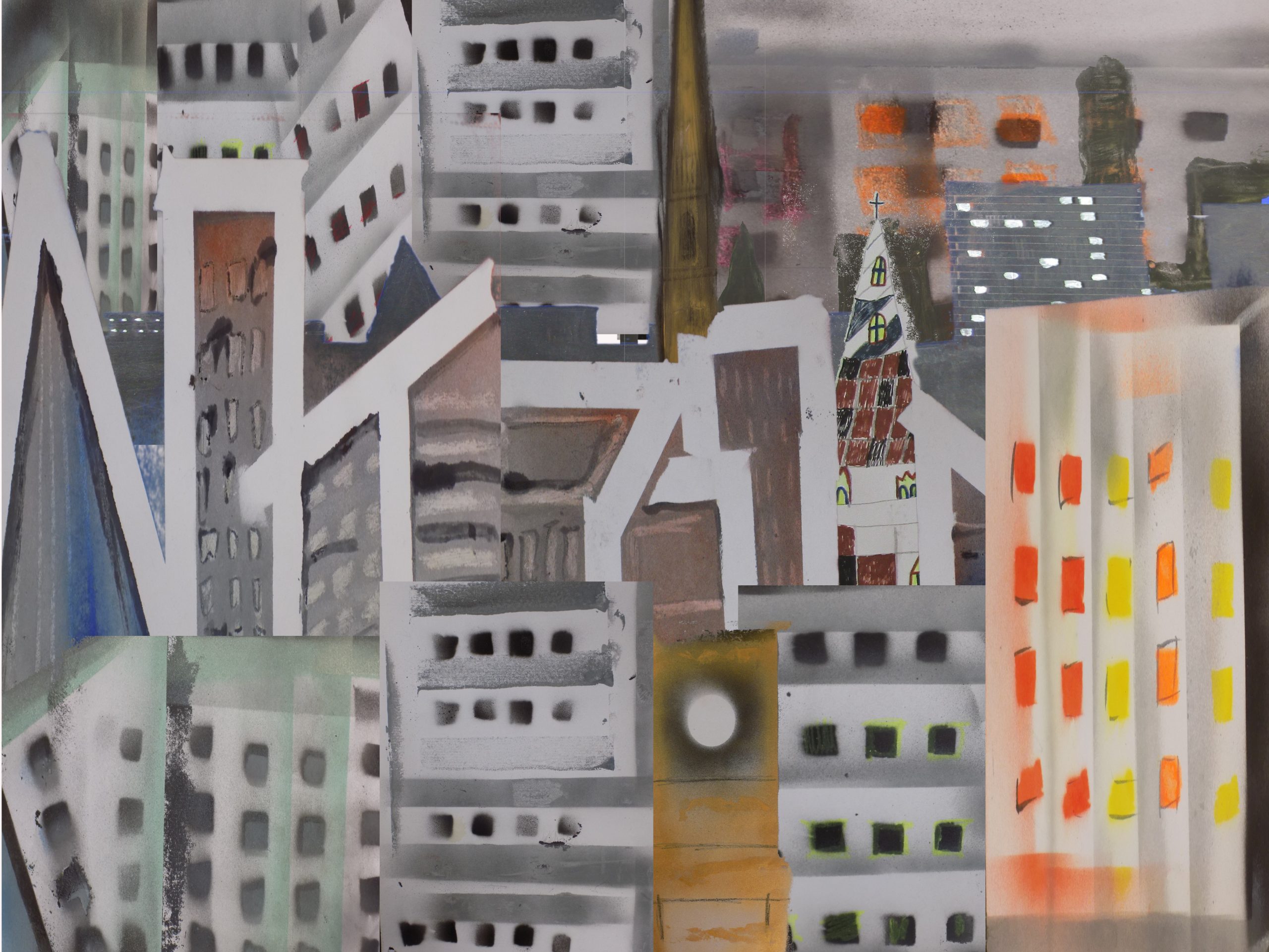 Coventry cityscape backdrop. Photo Credit: Mark "Gibo" Gibbins
Although the rehearsals for the puppet performance have been put on hold in the midst of the lockdown, the communication has continued with the group and the creativity has been forging ahead. One day soon, when they are allowed to return to the Rose Community Centre, all of the pieces will come together. An audience will sit in the dark, together, watching a play which displays vast amounts of collaborative creativity. We will all learn more about the very human experience of looking after our mental health and wellbeing.
Mental Health Awareness Week is hosted by the Mental Health Foundation.
You can find out more about Coventry's Men's Shed here. If you're interested in joining, you can email coventrymensshed@gmx.co.uk or call 07401 955367.
If you need support with a mental health crisis, or want to find out more information about suicide prevention, you can reach out to the Samaritans for free on 116 123 or read more on their website. They are there 24 hours a day, 365 days a year.