Get to know the performers taking place in our outdoor event, Fusion 21, on Sun 15 Aug
Fusion 21 is a free outdoor music and creative arts event taking place in Belgrade Square on Sun 15 Aug from 12pm – 3pm.
Hosted by BBC CWR's Sandra Godley, expect a packed programme of some of the best regional music around. BBC Introducing host, Brody Swain, will present the live broadcast with interviews, all the backstage news and gossip on BBC CWR.
Here's your first look at some of the acts taking part in this weekend's event…
John Bernard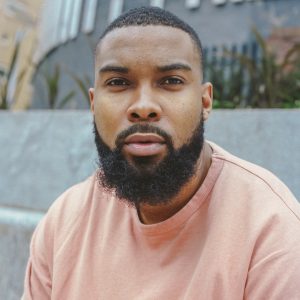 John Bernard is a Coventry based Poet & Rapper who uses his artistry to inspire, influence and invigorate his listeners with meaningful messages.
His work commentates on social issues, youth empowerment, faith and purpose. Distinctive delivery, commanding voice, an intricate lyricist his content is authentically raw and potent.
He'll be performing his new single, British Bake Off, at Fusion 21.
Lorna Dea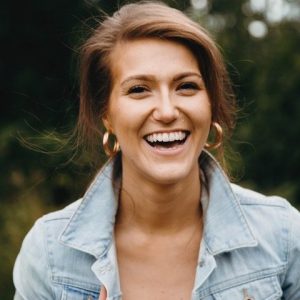 Lorna Dea is a long standing favourite with BBC Introducing across the Midlands.
Her sound has been described as 'real old school funk' and a 'contemporary mix of steady pop beats with a subtle undertone of an organic Motown vibe.'
Having supported Paloma Faith at The O2 on her tour, Dea's love of live performances been re-invigorated. Lorna and her band are making a name for themselves, bringing her unique sound to life with regular appearances in cities and reputable venues, live The Bedford, London.
JW Music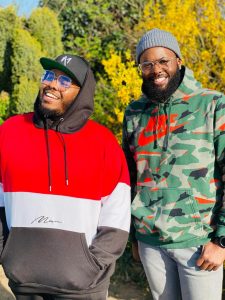 Jordan and Wesley are two brothers from Coventry that have a heart for music.
They have been singing with each other for most of their lives and are now aspiring to take their music forward to the masses by releasing their first official single.
Jordan and Wesley have also sung as part of groups, worship teams (and continue to do at their local church) and choirs. They've sung Tsang background vocals for different artists and most recently have appeared on The Voice UK 2021.
Spreading faith, love, positivity and encouragement through music is what they aim to do!
KANDA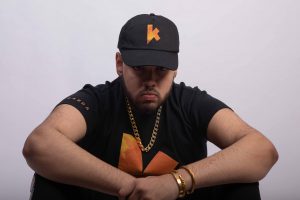 17-year-old KANDA is an up and coming hip-hop artist with a unique style of sung-wrap.
His lyrical storytelling gives the audience an insight into social problems that KANDA feels most connected to. These topics are relevant to the current societal situations and this is what sparked the creation of Never The Same.
KANDA has released a variety of songs throughout 2020 and has also performed at the O2 Arena, London.
KANDA is working on lots of fresh and exciting music, releasing his debut EP late last year and his latest song to date is a collaboration with worldwide sensation, Panjabi MC, on a track called Latino Heat. This has been played regularly on BBC Asian Network along with countless other radios and has also featured on TV within programmes on BritAsia TV.
Rich Keogh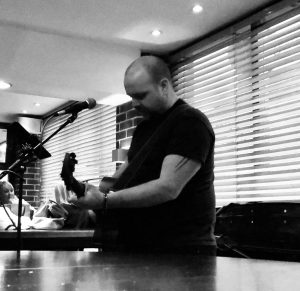 Rich is a full-time working musician. His gigs all around the West Midlands are well known for playing lively, well-known songs from the 1960s and onwards.
Stacey and Tracey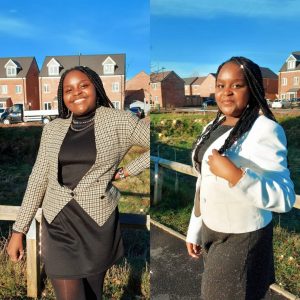 Stacey and Tracey are 14-year-old twins. They have sun for various events including BBC's Children in Need at the Richo Arena.
They are delighted to be representing Coventry by singing and spreading happiness during these tough times.
Phase One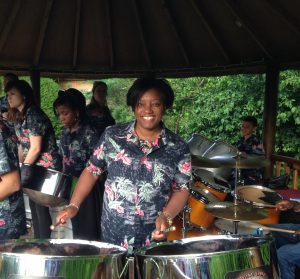 Phase One are a Coventry-based steel orchestra with a large and varied repertoire of music from a wide range of genres; traditional calypso, jazz, pop and classical.
In 1985, they performed for Queen Elizabeth II, and made appearances at numerous prestigious events, including the Notting Hill Carnival and Caribbean Carnival Extravaganzas in Morecambe, Newcastle and Arundel.
Having made a number of television appearances, notable including BBC's Children in Need, the band have also toured extensively across the world, having visited Germany, France, Italy, Hong Kong, Spain, Belgium and Trinidad and Tobago.
Monique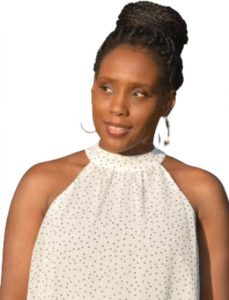 With origins deeply rooted in gospel music, Monique began singing in church at the age of three alongside her siblings. Her parents discovered her vocal gift whilst she was singing in church and in time, they formed the family group 'Monique and the Twins'.
As an adult, Monique has provided vocals for a variety of artists including the UK's leading acapella quintet Black Voices, Grammy Award-winning reggae band Steel Pulse, Grammy Award-winner Michael Bolton and the UK's most prominent soul singer Beverly Knight.
With a background in Youth Work, Monique is now concentrating solely on her music career as a professional Gospel artist.
You can follow Monique on Twitter and Instagram. Visit her website here.
Sahil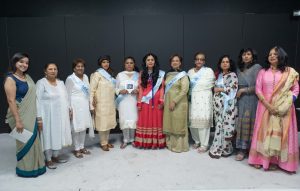 Also present on the day will be Sahil, a charity organisation who support the mental wellbeing of South Asian communities.
This year, they received a grant to help incorporate music and dance as therapy. Their virtual workshops have proved very successful in helping participants connect with each other and learn new skills.
They're excited to showcase their new talent at Fusion 21.
Nicky Ager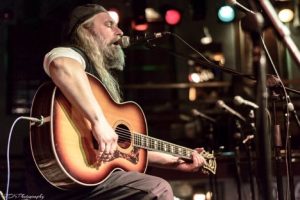 BBC Introducing Artist Nicky Ager is a regular at many of Coventry and Warwickshire's venues, having also performed across Europe and America.
Nicky is a film editor, musician and composer and together with Debbie Isitt co-wrote the original songs and score for the hit Christmas films Nativity!, Nativity 2: Danger in the Manger and Nativity 3: Dude, Where's My Donkey?!
Fusion 21 takes place in Belgrade Square from 12pm – 3pm on Sun 15 Aug. There's no need to book. Just bring your friends and family along for a great time. Don't miss out!