This month, the Belgrade Youth Theatre present a digital rendering of Like There's No Tomorrow, a climate-conscious play co-created by our Young Company in a rare commission by NT Connections.
The cast and Co-Directors are currently doing a fantastic job of capturing performances on film, and collaborating with talented, local digital creatives to bring the piece together.
Here you can find out more about the wonderful editor, animator and composer working behind the scenes to bring our digital performance of Like There's No Tomorrow to life.
Craig Bush – Editor & Director of Photography
A love of arts and culture has always been at the centre of Craig's work. Since Graduating in 2007 with a BA Theatre Studies from Lancaster University, Craig has worked as a professional in video production.
He has used his understanding of the cultural sectors to the benefit of his clients and developed a reputation for his knowledge of the requirements of cultural organisations and working with artists.
Craig has worked as a consultant and trainer, being hired by the BBC Academy to be a lecturer on short form content. He has also worked with The Space to train staff and consulted on content development with organisations such as The National Portrait Gallery, Shakespeare's Birthplace Trust and BBC New Creatives.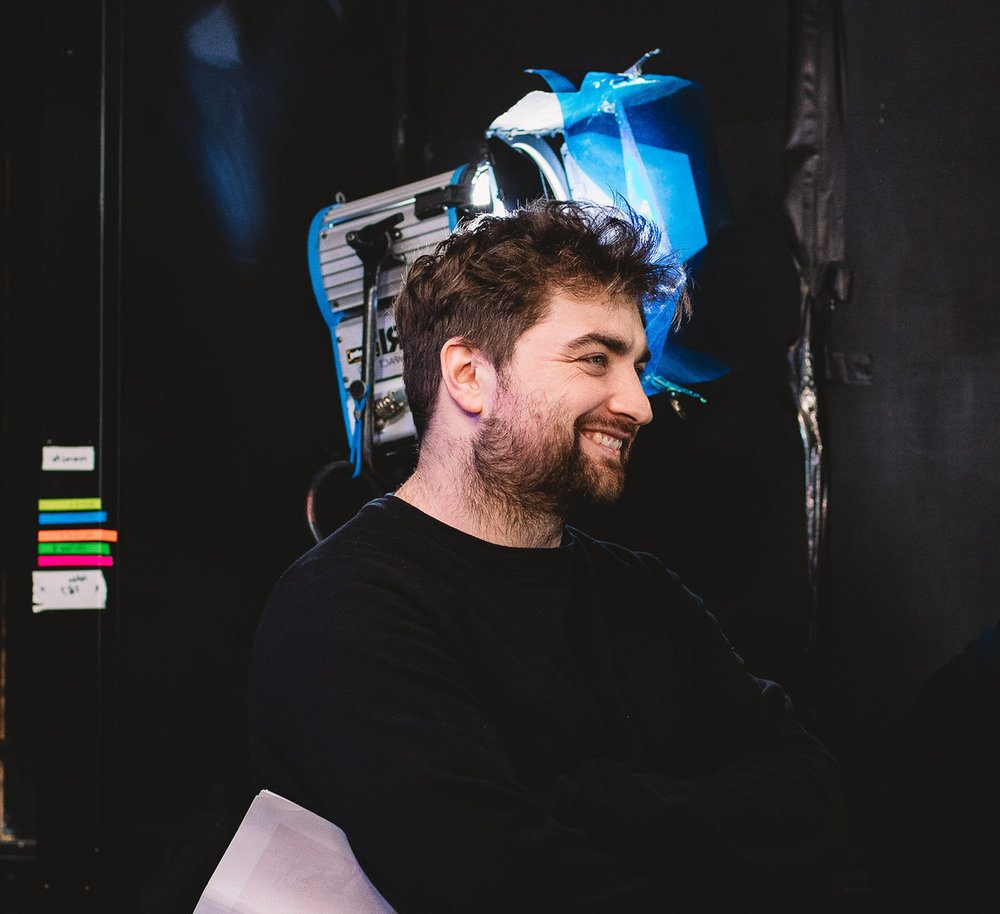 Craig Bush
Gemma Foy – Animator
Gemma Foy is the Creative director of Let's Animate, an organisation that creates animated digital content for an array of clients, working closely with galleries, theatres and community groups, producing explainer videos, teaching aids and digital ways of telling stories.
Alongside digital content commissions Gemma also facilitates animation workshops, courses, clubs and even birthday parties – helping everyone to tell their own animated stories.
She has worked on projects for multiple broadcast animation companies including Ragdoll Productions, and is one of the creators of the Teletubbies and In The Night Garden. She has worked in schools and art galleries, as well as community-based projects and app development.
Gemma's studio, Let's Animate is based at Fargo Village Coventry, find the giant robot and head up the stairs to the right.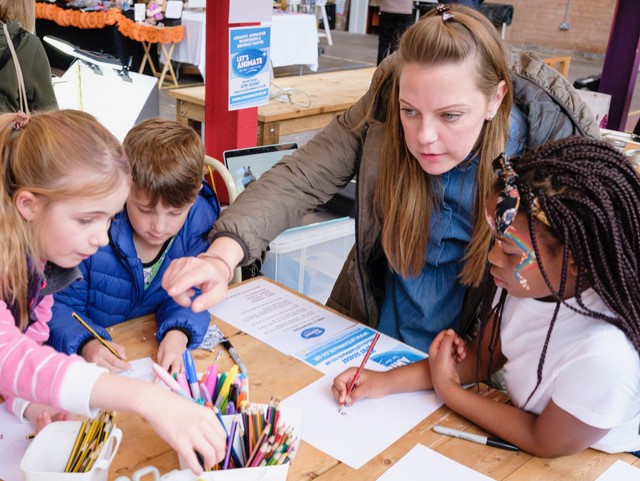 Gemma Foy
Cristof R Davis – Composer
Chris Davis is an award nominated music composer from the West Midlands who has written extensively for film (features, documentaries and shorts), television, stage, radio and games alongside instrumental and choral commissions.
His work has been broadcast in the UK (BBC Radio 3, BBC 6 Music, BBC WM and television) and abroad, and is included in several BBC Sounds Music Mixes.
Chris studied at the Royal Northern College of Music in Manchester and also works as a session musician (playing drums, percussion and keyboards) and musical director.
He is really excited to work in an innovative way with the Like There's No Tomorrow team to create a musical score and soundscape to enhance the beauty of this important piece of theatre.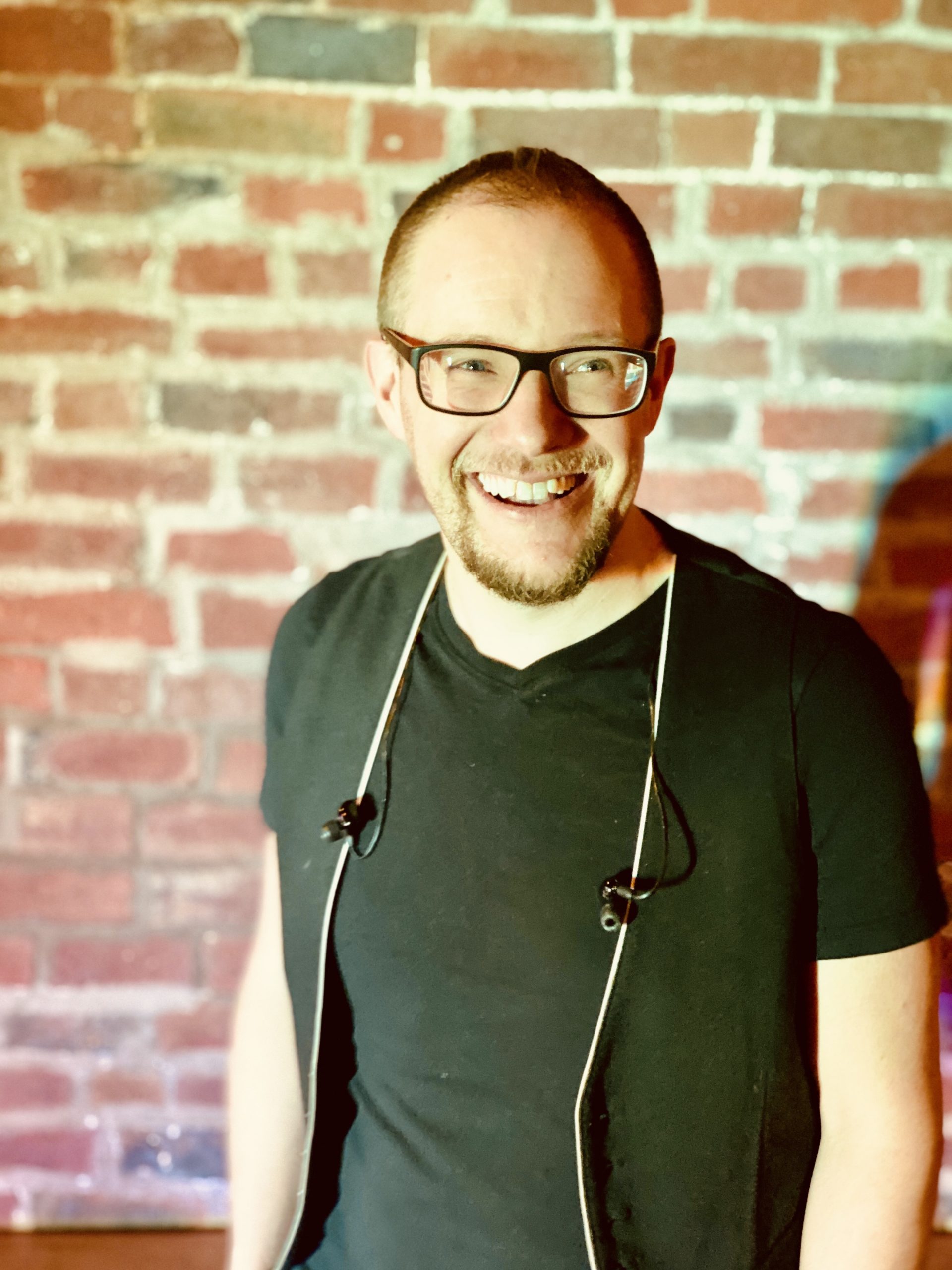 Cristof R Davis