Find out more about Daniel Krikler, currently appearing as Martin Vincent McGough in Fighting Irish
Midlands-born actor Daniel Krikler is currently making his star turn as Martin Vincent McGough in our sold-out run of Fighting Irish.
We recently caught up with him to find out how he feels to be performing in his home city, and what it's been like to work with our newly appointed Creative Director, Corey Campbell.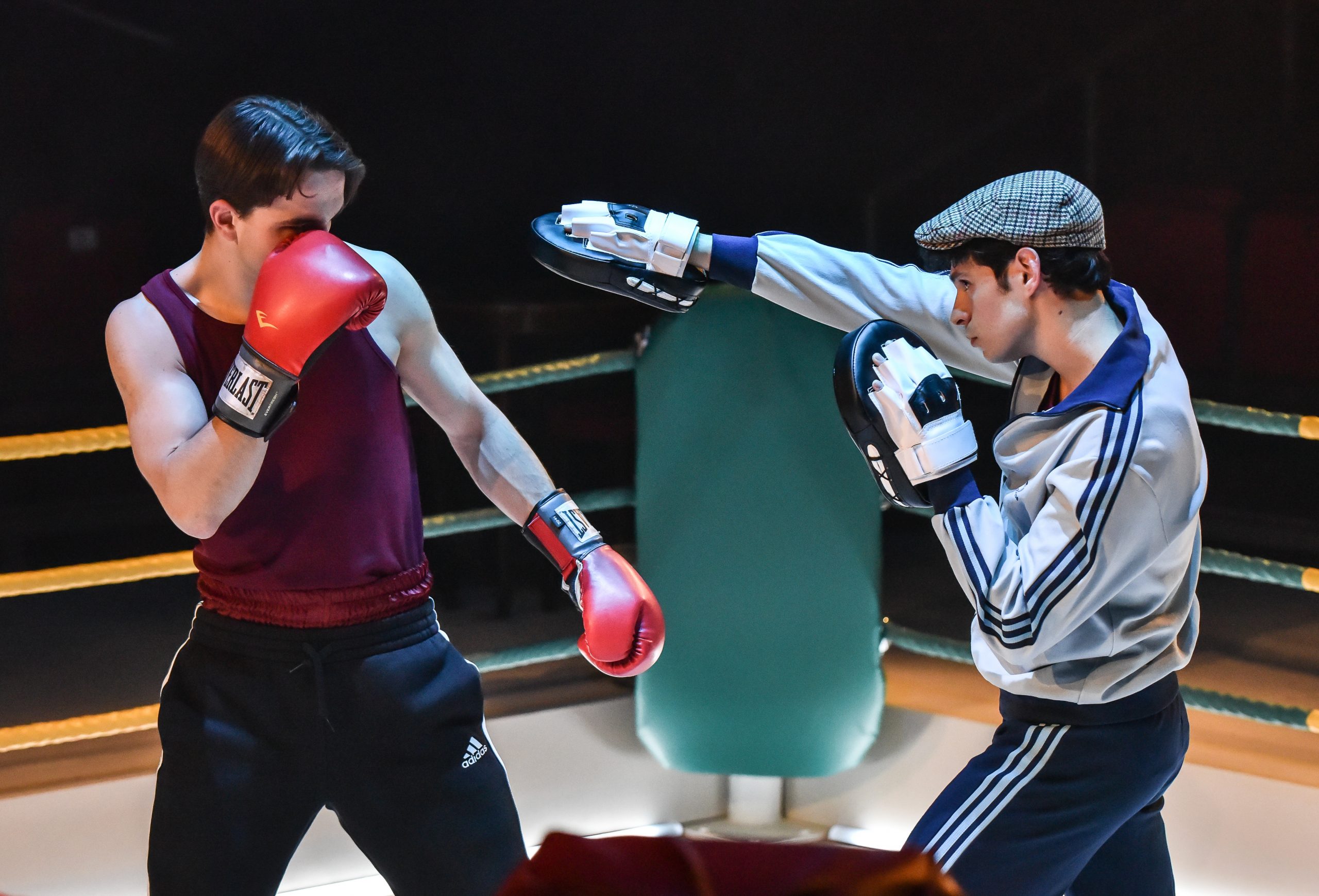 Louis Ellis as Jarlath McGough and Daniel Krikler as Martin Vincent McGough Photo by Robert Day
How does it feel to be performing in your home town of Coventry?
It's a really proud moment for me to be performing in Coventry for the first time in a decade and for the first time as a professional actor. I fell in love with theatre as a teenager when I joined YOG (Coventry Youth Operetta Group) and it really changed my life. Cov has an incredible young theatre scene that has helped start so many careers, and I love that I'm a small part of that.
Does the story of Fighting Irish resonate with you?
Fighting Irish is a story about a family coming together to face whatever obstacles are thrown at them, and in that way it should resonate with everyone. What really hits for me is the pride in where you're coming from and unashamedly owning who you are.
How has the process of Fighting Irish been? What have the challenges and highlights been?
We've had a tough old time with Covid and injuries but we battled through and really supported each other. There's a lot of trust in the company which feels really special. The highlights for me have been trying to get into the psyche and physicality of a young guy who's been boxing since he was a kid. Then meeting and chatting to the real life Martin (who I play in the show) has been amazing. Getting his blessing after the first show was massive and gave me more ownership of the role.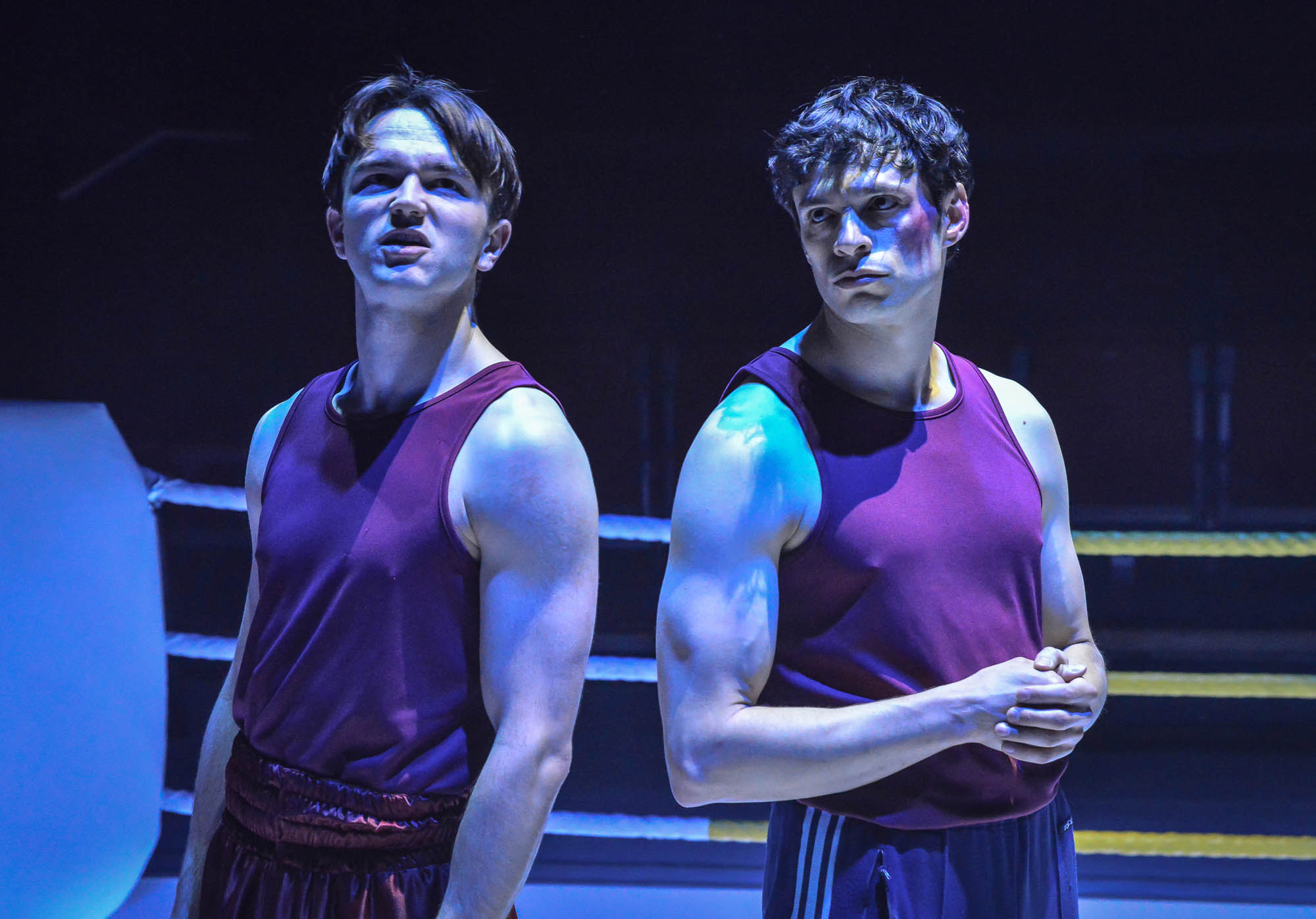 Louis Ellis as Jarlath McGough and Daniel Krikler as Martin Vincent McGough Photo by Robert Day
How does it feel to be taking part in a show for Coventry UK City of Culture?
City of Culture really does impact a place. This play is by Coventry for Coventry and wouldn't have happened without City of Culture. I've loved walking through the city centre again and seeing all the changes that have been made. Town is always so busy and alive and you really don't always see that when you travel round the UK.
Corey Campbell has recently been appointed as our Creative Director – what's it been like to work with him?
Where to even start with Corey? The man is one of the most talented directors I've ever worked with. He has an amazing vision and a kind of to the point bluntness that cuts through everything, but he listens to everyone's ideas and encourages us all to be individual. More importantly, he's as fun as anything! It's a really exciting time for the Belgrade and, in turn, the Coventry theatre scene.
Why should audiences come to see Fighting Irish?
Fighting Irish is fast paced, high energy, funny, moving, and it actually happened.
It's your show in your theatre about a true piece of Coventry history.