At the Belgrade, we strive to ensure that people from all communities are represented in our work.
In celebration of LGBT+ History Month 2021 we're looking back at some of the important LGBT+ stories we have shared on our stages over the years.
In Autumn 2019, we saw two stories of LGBT+ British South Asians take our stage. In association with Phizzical, we presented Stardust, the Bollywood style reincarnation thriller whose main character Amar was struggling to make his mark as a mainstream popstar. We also co-produced My Beautiful Laundrette alongside Curve, Leicester, Everyman Theatre, Cheltenham and Leeds Playhouse. The story saw old school friends Johnny and Omar reunite and go into business together, renovating an old laundrette.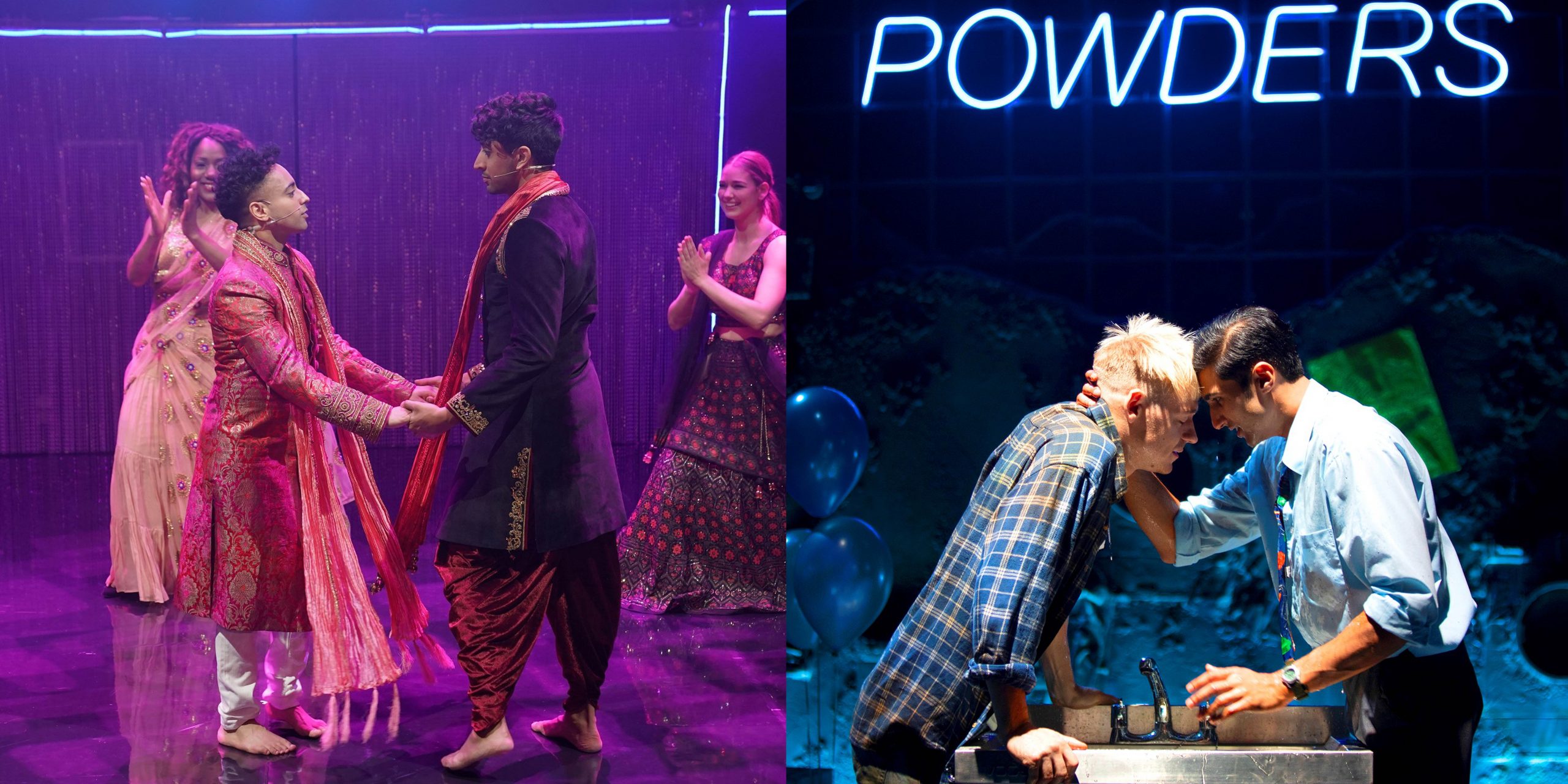 Stardust (L), My Beautiful Laundrette (R)
What felt revolutionary about both of these pieces is that the LGBT+ love story which sat at the heart of both stories was not actually the focus. The concept of a homosexual relationship within South Asian communities was not sensationalised – they were simply love stories.
In June 2019, ahead of these shows, we took part in the Fly Your Flag campaign, celebrating the 70th anniversary of the Universal Declaration of Human Rights. We chatted to Sâmir Bhamra, director of Stardust, and Nikolai Foster, director of My Beautiful Laundrette about their respective projects.
"We want to play our part towards building a more progressive Asian community. [...] We wanted to normalise LGBT+ love stories, because love is normal."
"My Beautiful Laundrette was a film that said so much whilst actually saying so little. I don't think the word gay is ever used in the film. I think that's really progressive and revolutionary, because Hanif Kureishi presents a gay love story without ever talking about homosexuality."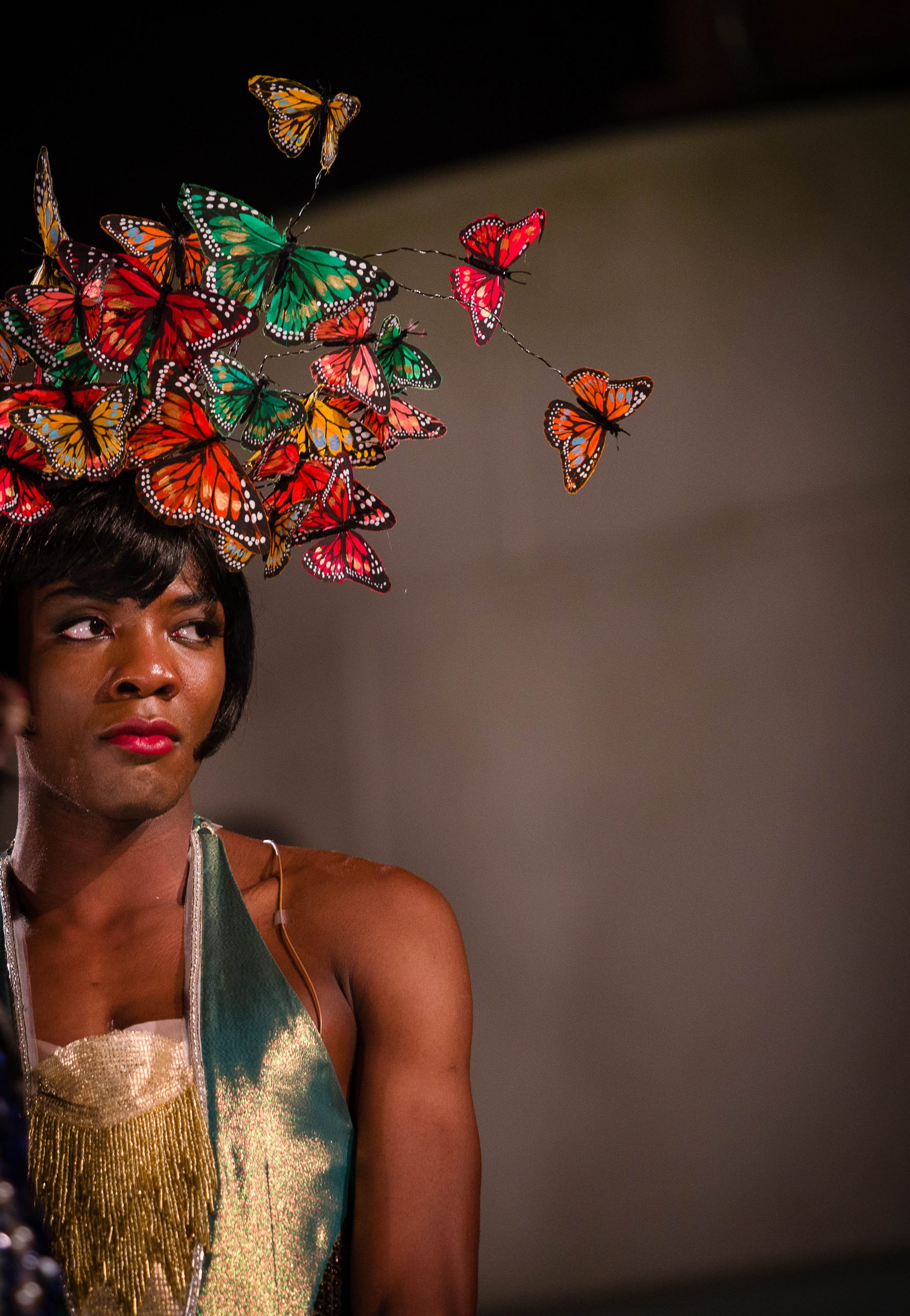 Omari Douglas as showgirl, Nora Chance, in Wise Children
Spring 2019 saw the arrival of Wise Children at the Belgrade, a co-production with Emma Rice's new production company of the same name.
Based on Angela Carter's final novel, Wise Children demonstrated a beautifully fluid understanding of gender and ethnicity, as the two lead female characters were played at different ages by men and women of different ethnicities. These factors had no bearing on the actors' ability to play their characters.
"We cast Wise Children by spirit, not gender, race or anything else."
Amongst the cast of Wise Children was Omari Douglas, who took on the role of showgirl Nora Chance. We were delighted to see Omari go on to make his screen debut in Russell T Davies' It's A Sin, currently screening on Channel 4 .
It's a Sin tells the poignant story of how the AIDS pandemic affected the LGBT+ community and its allies in the 1980s and 90s. Whilst it may serve as a timely reminder of how far acceptance of the LGBT+ community has come since that time, it's important to remember that there will always be progress to be made.
At the Belgrade, we strive to be part of that progress by continuing to be a proud ally of the LGBT+ community and ensuring that our stages remain a place where the LGBT+ community is represented, and their voices are heard.
"The incredible audience reception from Stardust reaffirmed our belief that all family values are built on love and acceptance no matter what your sexuality."