Original Theatre Company stream The Croft and The Habit of Art online following cancellations due to the Coronavirus lockdown
In light of the closure of theatres across the UK due to COVID-19, the Original Theatre Company's productions of Alan Bennett's The Habit of Art and Ali Milles's The Croft, both of which were touring the UK, will now each have an online launch performance: THE HABIT OF ART on Thursday 26 March at 8:15pm and THE CROFT on Friday 27 March at 7:30pm. The performances are available to pre-order now. The videos will then be available to watch online until 2 June 2020.
Originally due to be performed at the Belgrade from 15-18 April, The Croft is a spine-chilling new play by Ali Milles, starring BAFTA nominee Gwen Taylor. Set in the deserted Scottish village of Coillie Ghille, this gripping thriller tells the story of two women who head to a former crofter's hut in the highlands for a break away from the frantic pace of 21st century life.
But their getaway takes a turn when stories of the croft's historical inhabitants begin to come to light. As ancient tales of women searching for love in the face of great danger intertwine with current events, questions are raised about whether the present can ever really heal the past.
Meanwhile, Alan Bennett's acclaimed play The Habit of Art centres on an imagined meeting between the poet W. H. Auden and composer Benjamin Britten, starring Matthew Kelly and David Yelland as actors taking on these leading roles. Exploring friendship, rivalry, heartache and the emotional cost of creativity, the production was previously staged at the Belgrade in November 2018. Now audiences will have another chance to watch the show when it is broadcast online.
Both shows will be available to watch online until 2 June, and audiences will also be able to access digital programmes and backstage videos as part of the package. Both plays are recommended for audiences aged 13 and over.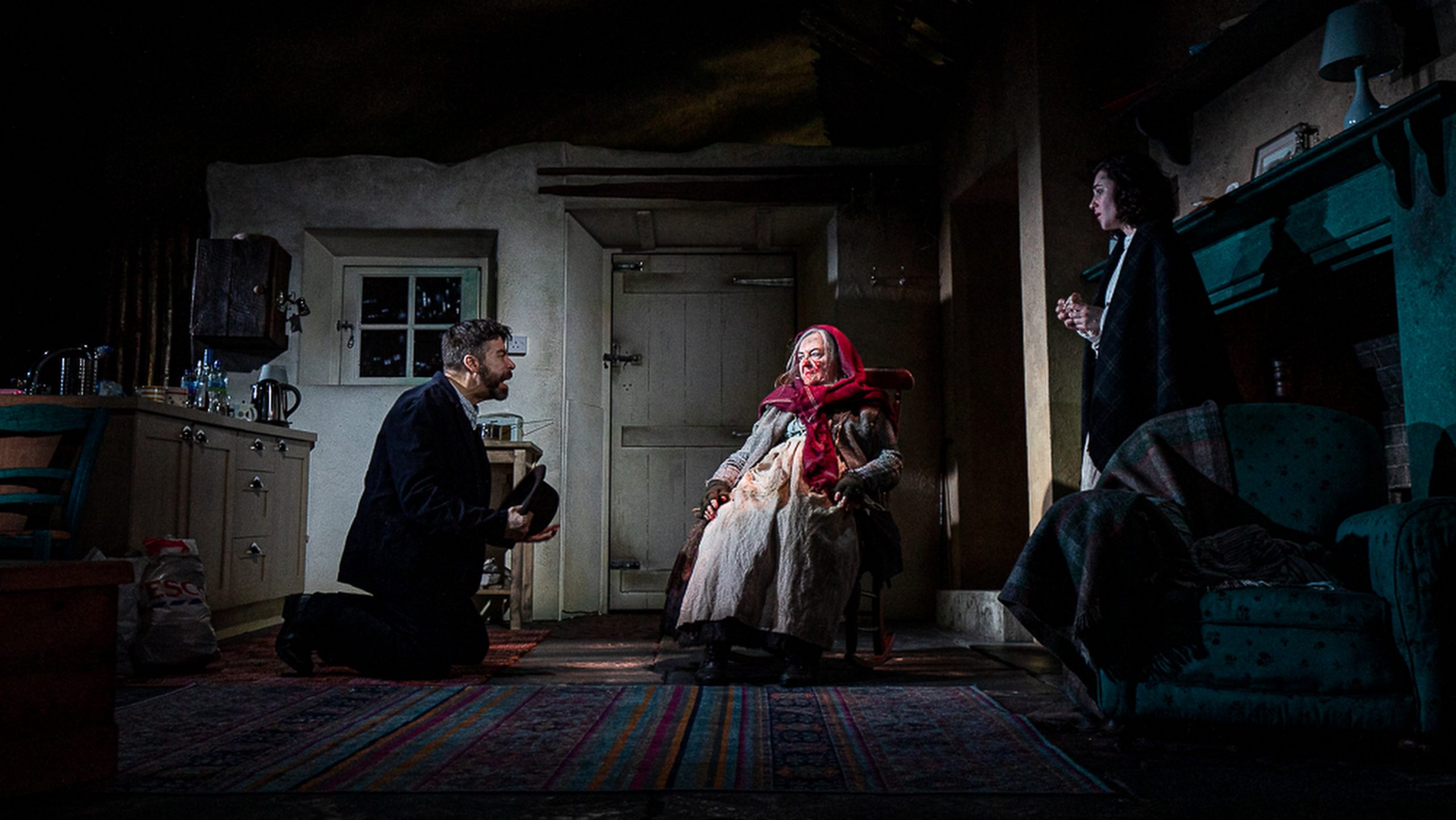 Drew Cain, Gwen Taylor and Lucy Doyle in The Croft Charlotte Graham
The Original Theatre Company operates with no Arts Council support and relies solely on box office takings. With productions of The Habit of Art and The Croft both out on national tours, the immediate cancellations are financially devastating. The company is determined, wherever possible, to meet financial commitments made to actors, stage managers and suppliers who are all dependent on the company to survive the coming months. They therefore ask people pay what they can afford but have a suggested minimum donation of £2.50.
Every penny they make through this online release will go to the people who helped make these shows and who now find themselves in a hugely precarious financial position. People in exceptional financial difficulties can access the videos for free by emailing directly the Original Theatre Company.
Those who have already booked for cancelled performances of The Croft at the Belgrade Theatre will be contacted and provided with full refunds. We kindly request that audiences do not contact box office at this time as phone lines are extremely busy.
Alastair Whatley, Artistic Director of The Original Theatre Company, said "Gaining access to these films is an extraordinary opportunity that has been permitted by the kind permissions of our writers Alan Bennett and Ali Milles, the acting companies, stage managers and creative teams to allow us to share these with you as a way of saying a heartfelt thanks to you, our audiences, for helping sustain the Original Theatre Company and all those who work with us.
"We hope people who have booked tickets and are now unable to attend, along with many thousands of others, can now access these videos and enjoy two superb pieces of theatre in the comfort of their homes. Some small respite in these trying times.
"We want to encourage people to make their own in-house theatre experience. We will be making play-appropriate drink suggestions, suggestions of what people might wear to watch the productions, a fun code of conduct which amounts to 'do whatever you like, as you are in your own house', and ask people to share photos of their home theatre experience."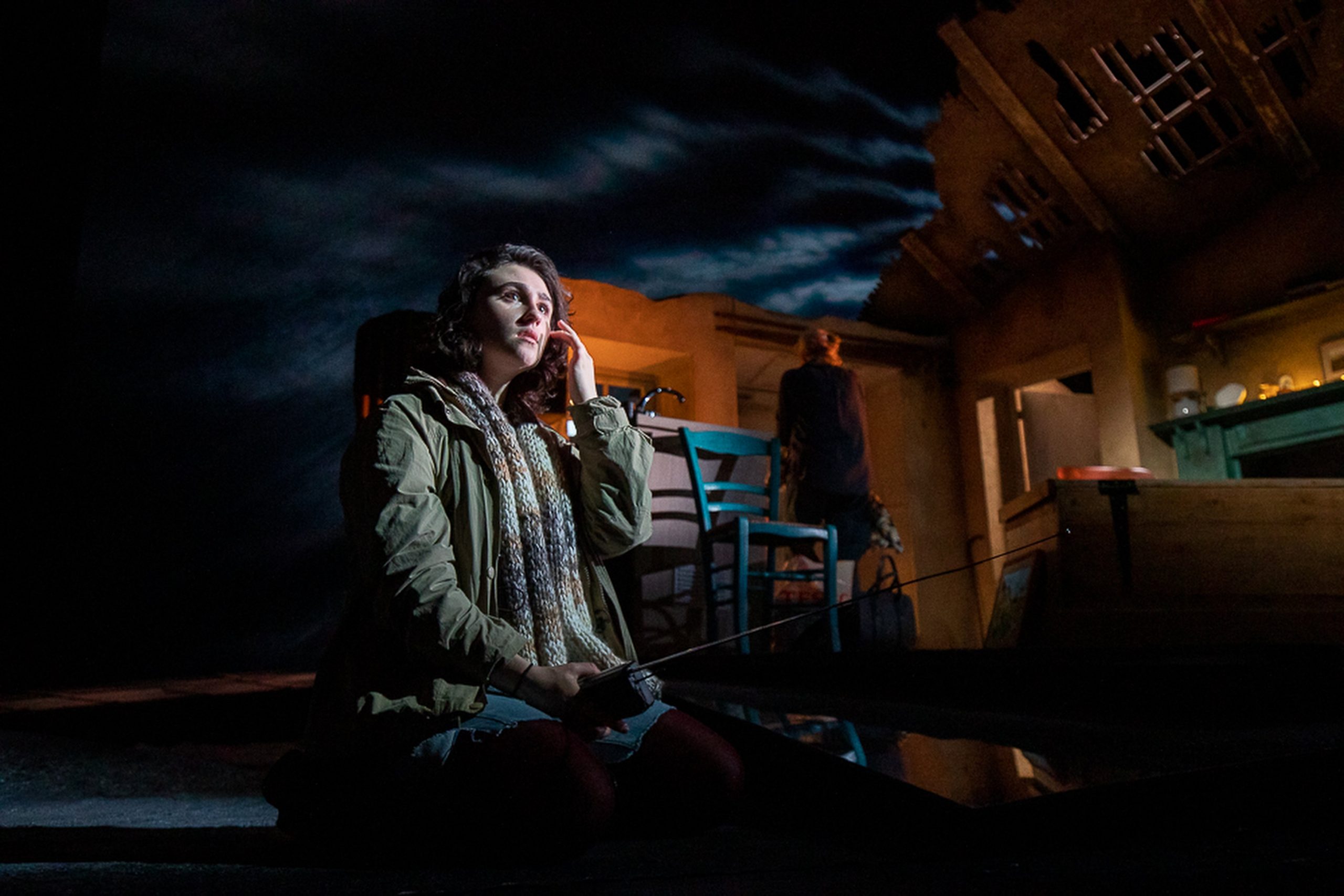 Lucy Doyle and Caroline Harker in The Croft Charlotte Graham
The Habit of Art is directed by Philip Franks and stars Matthew Kelly as Fitz (W. H. Auden), David Yelland as Henry (Benjamin Britten), Veronica Roberts (Kay, the stage manager), Robert Mountford (Neil, the author), John Wark (Donald/Humphrey Carpenter), Jessica Dennis (George, the assistant stage manager) and Benjamin Chandler (Tim/Stuart). Design is by Adrian Linford, with lighting by Johanna Town, sound by Max Pappenheim and casting by Joyce Nettles.
The Croft is directed by Philip Franks and stars Gwen Taylor as Enid, Caroline Harker as Suzanne / Ruth, Drew Cain as David / Alec, Lucy Doyle as Laura / Eilene and Simon Roberts as Tom / Patrick. Design is by Adrian Linford, with lighting by Chris Davey, sound by Max Pappenheim and casting by Ellie Collyer-Bristow CDG.
The Habit of Art will premiere on Thursday 26 March at 8:15pm, followed by The Croft on Friday 27 March at 7:30pm. Performances are available to pre-order now, and will be available to watch online until 2 June 2020.