Coventry University student Monica discusses her experience as an art department trainee on SeaView
Our Coventry UK City of Culture 2021 project SeaView has recently finished filming. The digital series will be available to watch later this year, with tickets for screenings at the Belgrade going on sale in July.
As part of several learning opportunities on SeaView, students from Coventry University were able to get involved in the process. We recently chatted to Monica, who worked as a trainee in the art department, to find out what her experience was like.
Scrolling on Aula (Coventry University's student platform), I came across a post made by one of the senior members of staff of the Faculty of Arts and Humanities. A trainee position was available in the art department of the Belgrade and Strictly Arts' digital series SeaView. The email exchanges with Henry Bays, Strictly Arts' Executive Director, made me more and more excited about being part of this production, and being on set (in person!) after a year of isolation and lockdown, as well as not being able to go uni in person. This was my first opportunity to get work experience despite all that was going on.
The art department trainee role consisted of many responsibilities that spanned from working with props, wardrobe, set dressing and production, to create the aesthetic look of the series. I worked closely with the director, set dressers and concept designers.
The reality of being on set was everything in the job description and more. On my first shift, we were filming a bar scene with a substantial amount of extras. Before the pandemic, this wouldn't have been a problem. But now, with Covid restrictions to take into account, we had to manage this very carefully.
I ended up also being part of the daily Covid duties. I had to take the temperatures of actors, crew, and extras on arrival, check for negative Covid tests, and ask three all-important questions: 'Have you had any Covid symptoms in the last ten days?', 'Have you been in contact with anyone with symptoms?' and 'Have you been in contact with anyone who's tested positive for Covid?'.
Due to the small scale of the production, we really had to be resourceful when set dressing or putting sets together, so the more people there were in the art department, the more ideas we would come up with.
I was even invited on location to Gloucester Prison for 3 days away from Coventry. This entailed many challenges because of how old the facility was.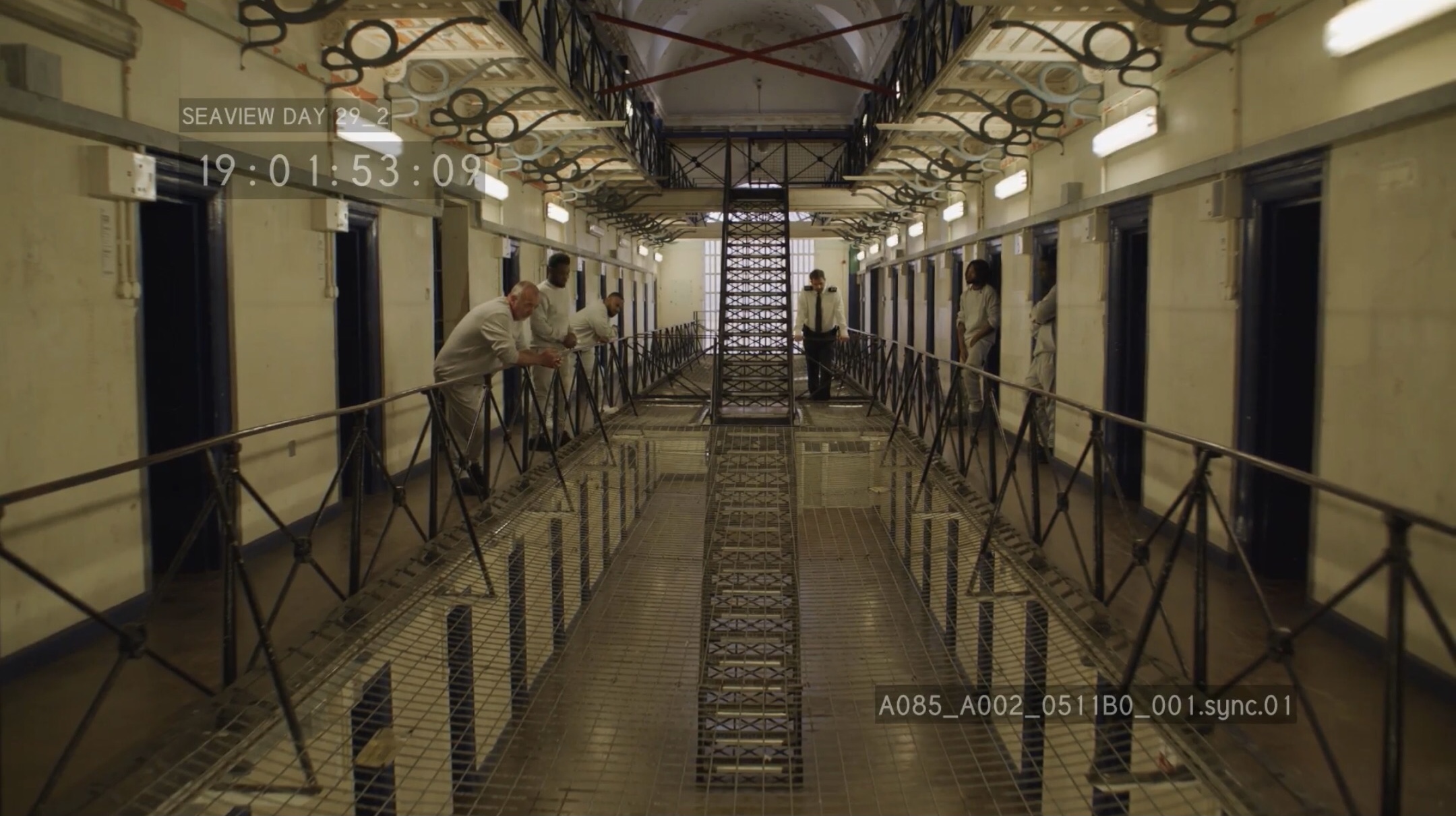 Gloucester Prison
The whole crew was amazing to interact with, from the actors to the technicians and the director, everyone was just so friendly and really encouraging. I ended up learning a little bit about every department and made so many contacts that have turned into future opportunities and friendships, despite the restrictions that had been put upon us because of the virus.
Seaview has opened my horizons and given me an insight into the entertainment industry. This will be so useful in whatever career I pursue, whether that's set design in film and TV, bringing to life scripts and novels, or lighting design in theatre.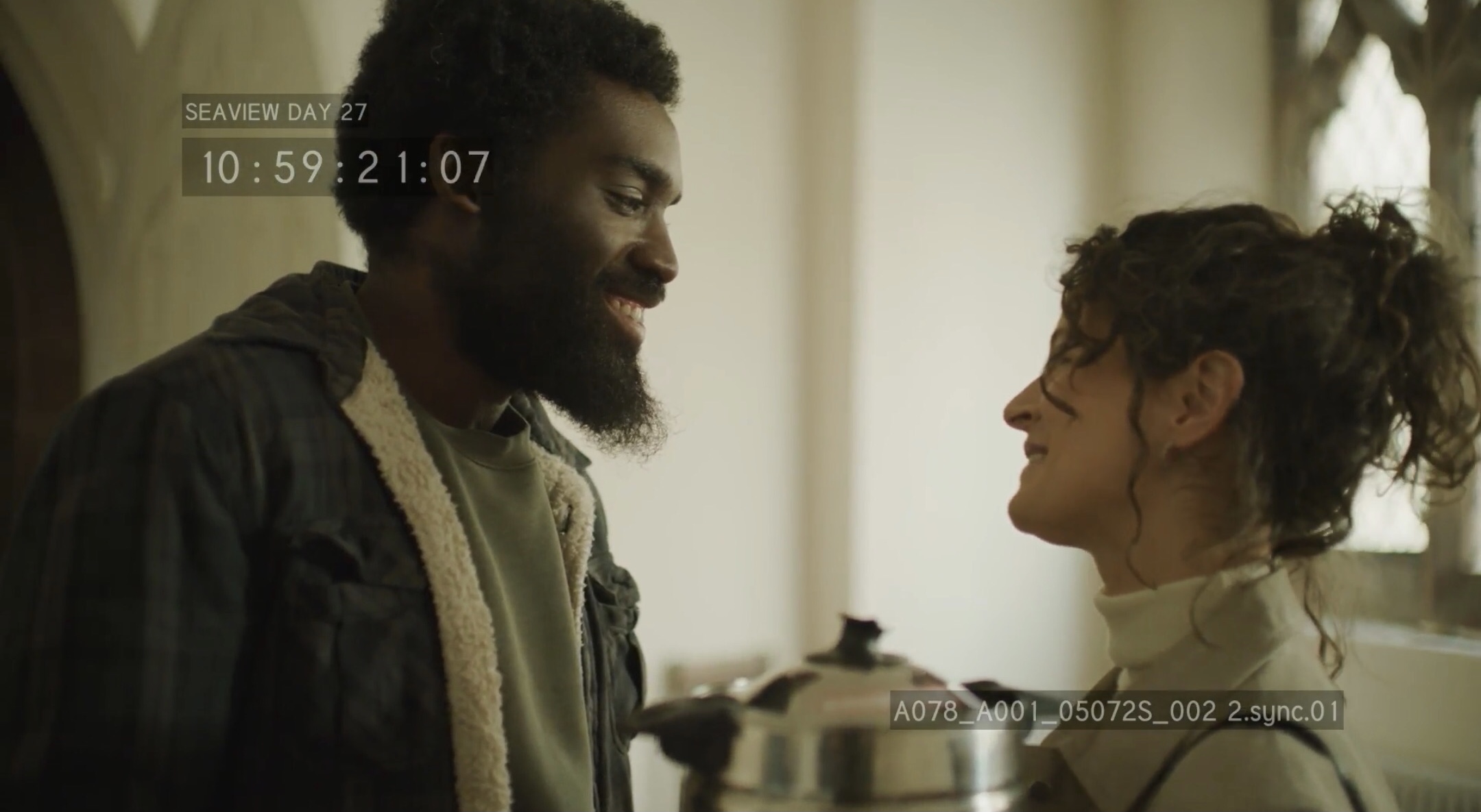 Corey Campbell (Director) and Agatha Elwes (playing Nia)
My biggest takeaway from this whole experience has been to always be prepared for anything the production might throw at you. You need initiative and you need to be able to make quick decisions to save time and get things moving. Communication is one of the most important things, no matter what you are doing, and can make a big difference in your working environment.