Like There's No Tomorrow
Weds 19 May – Sun 13 June 2021
There are strange cracks appearing in the land on the other side of the world, turning habitats into wastelands and creating a new wave of climate refugees. But no one's worrying about that here – where a mayoral candidate is promising more, more, more. It's what the people want. Apart from Maru that is, who can't breathe.
In 2020, in recognition of the Belgrade Theatre's ground-breaking co-creation Theatre in Education practices, and as part of Coventry's City of Culture Year, the National Theatre commissioned the Belgrade's Young Company to create a piece of theatre about Climate Change as part of its NT Connections Programme.  This was one of the first plays to be commissioned from, and co-created by young people rather than adult professional playwrights.
The words and ideas of Coventry's Young People on this key issue are now being amplified around the country through the NT Connections Festival 2021, in which 20 different youth groups from Plymouth to Falkirk are staging the play in various formats, both live and digital.
As part of the festival, Like There's No Tomorrow returns to the Belgrade with a brand new digital version from the Belgrade Young Company made in collaboration with some of the Midlands most talented digital artists. Tickets are free, with an optional donation to support the Belgrade. 10% of all the online donations will also go to support the vital work of the Warwickshire Wildlife Trust.
Like There's No Tomorrow is a work that has emerged from Belgrade's leading participatory work and pioneering co-creation process adopting aspects of Theatre in Education – first pioneered by the theatre in 1965.
"We chose to make a piece about climate change because it is the urgent issue of our time - and what better way to have impact than to be reaching and inspiring young people across the country. We are so delighted that the play has been chosen for performance by 20 youth groups from Plymouth to Falkirk and is also being performed by one of our own youth theatres. The play was co-created with our 2020 Young Company, a group of young people aged 13 to 26 showing particular flare for theatre making and an interest in climate change. They were involved at every stage of the process from the exploration of the subject matter to shaping the narrative to improvising the dialogue - a true reflection of the Belgrade's collaborative process for making participatory theatre, building on its strong history of Theatre in Education practises. As a result, the play is a rich reflection of young peoples thoughts and ideas about the crisis that the world finds itself in - plenty of fear, but also plenty of hope. We hope the show helps people to understand the urgent need for global thinking and systemic change and to think about how they can contribute."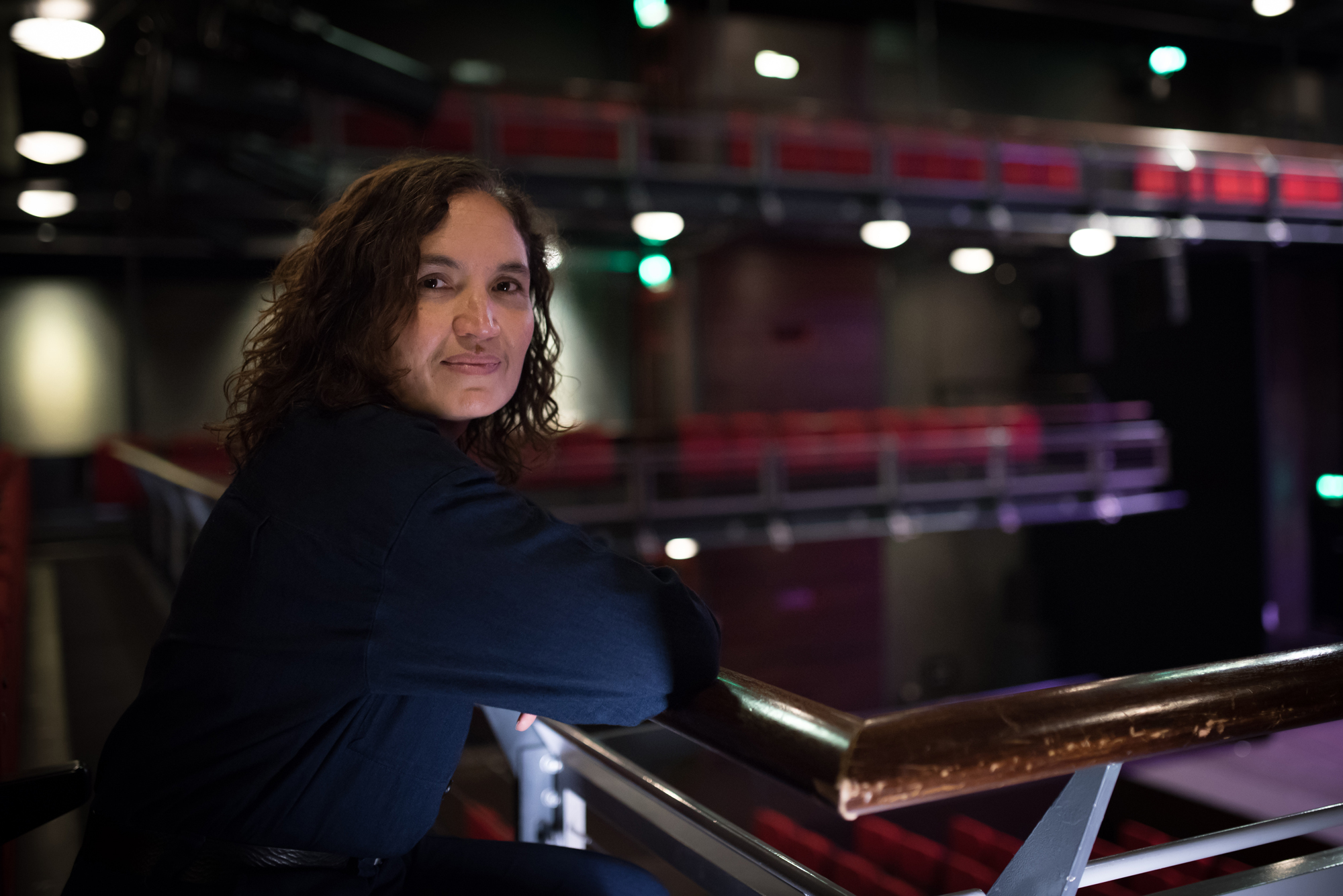 Justine Themen
"I think a lot of our drive to make the show was from a personal understanding of climate grief and the paralysis that comes with that. We know how overwhelming an issue like this can be, even just to think about, much less to find solutions for. So I think the most important thing, and what I certainly learnt, is: progress, not perfection. We don't have to have all the answers right now and that's okay, but we do have to start working towards that. And it might be difficult, we'll likely have to sacrifice along the way but every step forward is worth more than a million hours trapped in paralysis, every step forward is worth all the effort and time that it takes, every step forward is for the future, for better."
"This experience has sent me on a journey. Not a journey walking through a darkened tunnel with no light at the end, but a journey of enlightenment. Over the last six months of making this show, I have grown up but I am still a child in the eyes of the law. I have to balance my school work with rehearsals, make sure I meet every deadline, get enough sleep and eat a balanced diet. Being part of this has positively contributed to my journey to adulthood. However this experience also tells me adults don't always know. I have something to contribute as a young person who is still going on that journey.This process has allowed us to grow our knowledge and understanding but also our fight. We are awake and excited by the power to produce theatre that might just change someone's mind. That is the ultimate power. To question. To debate. To empower others. To be listened to. What else can a young person ask for?"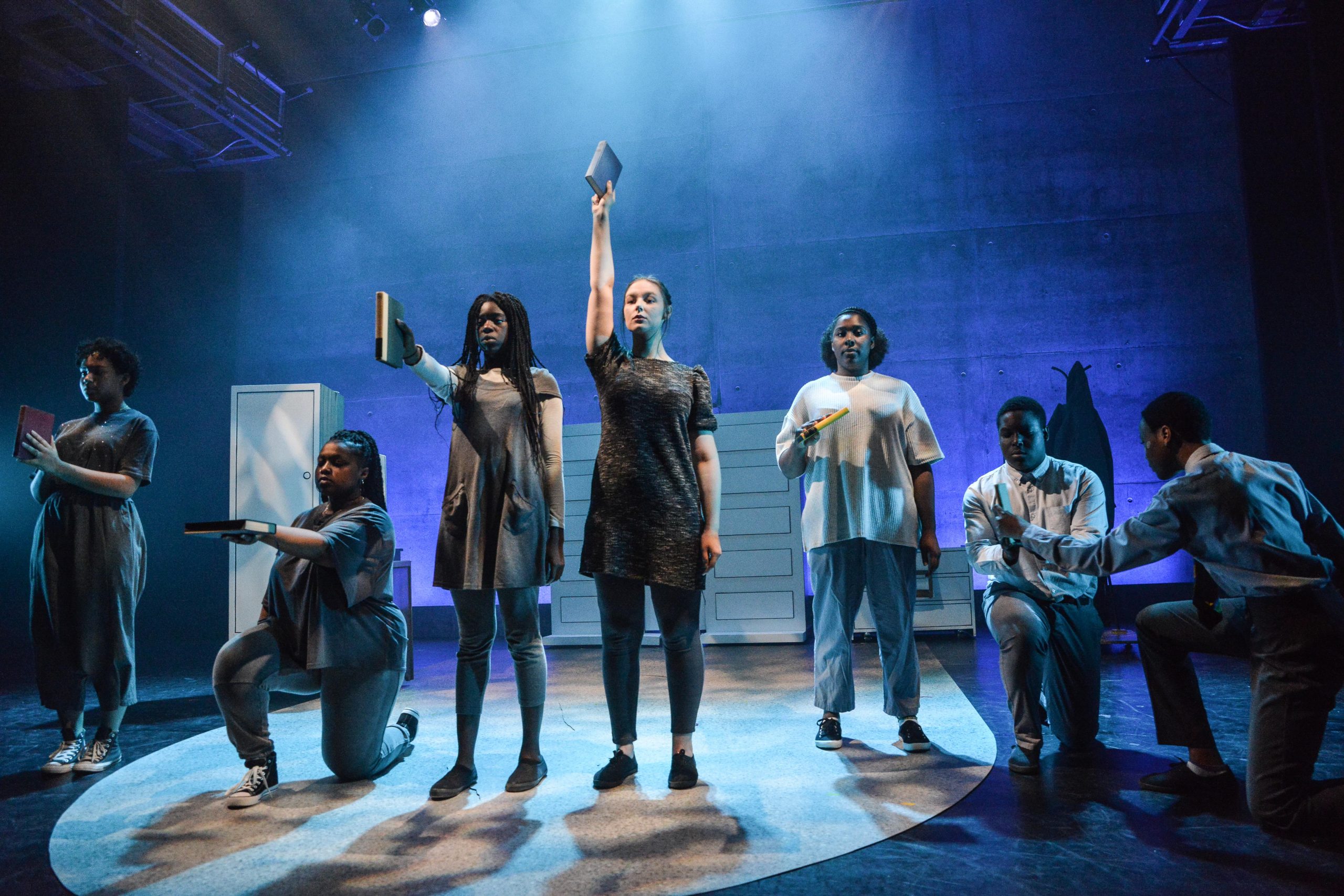 Belgrade Young Company performing Like There's No Tomorrow in 2020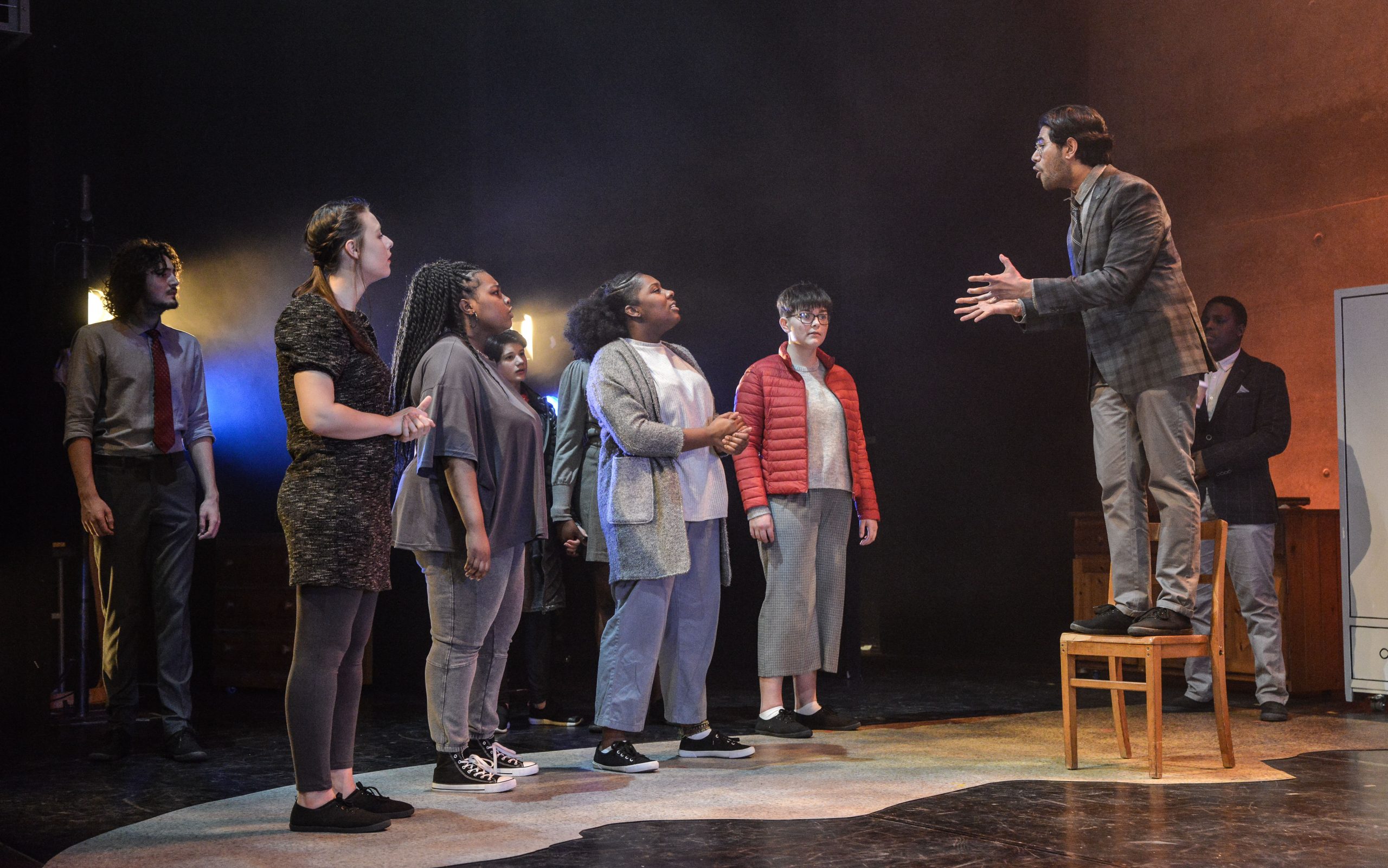 Belgrade Young Company performing Like There's No Tomorrow in 2020
Like There's No Tomorrow:  Performed by Belgrade Youth Theatre
Director's Note
This show is important now for two reasons, firstly for the past year and a half the world has been in a crisis with the pandemic that has occurred, people have been forced to isolate, and things haven't always been clear especially for young people, should they be at school or not? Should they wear mask or not? Can they catch Covid-19 or not? Lots of questions and no clear answers. At the Belgrade we decided that we were going to continue to work with our participants and online, until we were certain that the pandemic was coming to an end, this would form some level of stability in the lives of the young people we work with.
The second reason why this show is important now, links to the fact that this show was created by young, and to be performed by young people. Before the pandemic young people were skipping school, and were in the streets protesting against climate change, at the same time our Young Company members were creating a piece about climate change. This subject that's close to the heart of a lot of young people, they are the ones who are going to be affected the most by what's happening to the world, but they don't feel they have a voice. The creation of this show ment that the Young Company had a platform to have their voices heard, and the fact that the show is now part of NT Connections means that their voices will be echoed by many young people around the country, and at the same time those young people who think and feel the same as the Young Company and all those millions of young protesters will have their own platforms to spread their messages.
Schools reopening really had an effect on the group, lots of members had more work to do and felt like they couldn't commit to the project, which led to recasting and bringing in new members to the group. In April we got our final cast member and were able to begin filming the show, but even when we started filming, we were hit by a bunch of uncontrollable technical issues, poor Wi-Fi connections, loss of files, sound dropping out, cameras not working, you name it, it happened to us at some point while filming. My favourite was little brothers/sisters walking into rooms which we were filming and seeing the participants' reaction.
This has been an interesting project to work on. I don't think any of us thought that we'd ever work on turning a show that was meant for stage, into a show for the screen, with participants and directors who are not allowed to be in the same room together due to a pandemic that has been brought on due to the way humans treat the world. Directing this show has been an interesting challenge, and I feel like we've all learnt some new skills that we may have never learned under any other circumstances. We'll probably never work in this exact same way again, but I'm sure this experience will stay with us forever! #OnceInALifetime
Leon Phillips – Co-Director, Belgrade Youth Theatre
I've been lucky enough to work with some of the most fantastic young people since I started at The Belgrade. They've taught me loads: that the Birmingham accent is not the same as the Cov one; that there's a place at the top of West Orchards where you can get a really good milkshake; and that apparently, it's called a BATCH!
Although, I suppose the most important thing I've learnt from the young people of Coventry, is that no matter what challenges are put in front of them, they will never cease to amaze you with their resilience, creativity and ability to make you laugh out loud.
That last one encapsulates what this project has meant to me. The world has asked a lot of our young people over the last year. We've asked them to give up so much, largely to protect the health of adults – and they've done it. This sense of social responsibility is something we see again in the approach of young people the world over, to tackling climate change. Listening to members of our company speak passionately about the play, the story we're telling, the world around them and the future, has been humbling. More than one member of our cast has used the phrase: "the future is in our hands" during the rehearsal process; and I can only conclude that the hands that hold the future are a safe pair.
Participants who know me well will tell you that I'm notoriously bad at navigating technology. The office stapler has been known to be a challenge, and so taking on a project entirely reliant on Zoom was a daunting prospect. But, in creating this new, digital version of Like There's No Tomorrow, we hope to have reimagined the show in a way we'd have never conceived in a pre-covid world. We hope to put our own stamp on a story originally created within the walls of the Belgrade Theatre, by another set of remarkable young people, made up of members of our Black, Middle, Asian, Senior and Canley Youth Theatre.
Over the last year or more, we've all spent so much time in our own spaces. To me, this project has allowed us to feel part of something big. Not only are we coming together as a group every week to rehearse this show, but so are companies up and down the country; who approach the piece in their own unique ways, whatever these may be. More and more sets of young people, mobilising, standing up and making their voices heard. I think it's time we all started listening.
"We showed that we are united and that we, young people, are unstoppable." – Greta Thunberg, UN Youth Summit, New York City, 21st September 2019
Katherine Allen – Co-Director, Belgrade Youth Theatre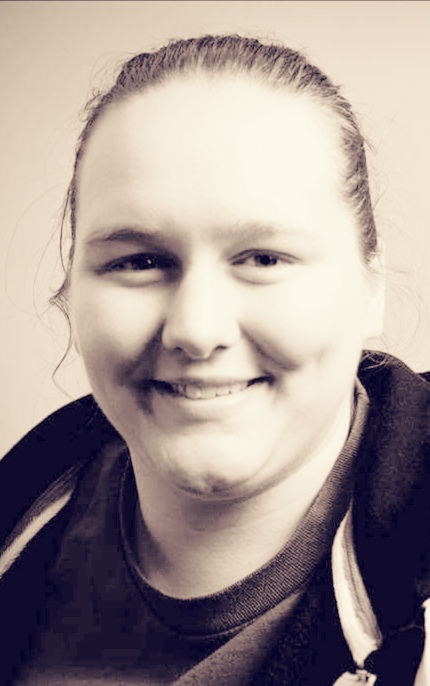 Katherine Allen
"You can't deny climate change is a real thing. But it doesn't get taken seriously enough. It took us being in our own homes for it to get better, and once we were out again, we were back to square one."
"I don't know much, but climate change is real. It is not people's greatest worry right now because of Covid – but the future is in our hands."
"What we do today impacts on what's happening and what our future will be."
"I think the brilliant thing about this story is the fact that the main character and the driving force for change within this world, is so young. We're still at a point in society where adults are yet to take our generation seriously. I think seeing this, seeing young people telling a story about a young person making this change, will finally make a lot of parents realise that when their kids tell them something, to take them seriously, because a) they do know what they're talking about; and b) they kind of hold the future in their hands."
"It's very important to tell this story, because not only will it help people understand that they need to listen to their kids; but for an even younger generation that might not know the things that are going on – this story is helping them understand and get a wider view of what's going to happen. We don't know how much what we are doing really does affect this planet. So really anything could happen if we don't change."
"We will need to change. There will be something that global warming has done to our atmosphere, to our planet, that must change our behaviour. So I think we must change. Sooner the better. "
Credits
Created by the Belgrade Young Company with Justine Themen, Claire Procter and Liz Mytton, commissioned by National Theatre Connections  
Performed by Belgrade Youth Theatre
in a digital film as part of NT Connections 2021 
Presented by Belgrade Theatre Coventry as part of Coventry UK City of Culture 2021
Cast
Alexandra Gummery – Parent 1, Worried 4
Archie Hills – Campaigner 2, Villager 2, Child, Tipper 2, Crowd 1, Reporter (Company)
Ben Bingham – Bobby Brunt, Community Member
Daniel Smith – Luca
Elijah Ayo – Georgie, Community Member, Villager 3, YouTuber, Worried 3, Crowd 2
Hamza Tariq – Maru
Ifeoluwa Owalabi – Community Elder, Teacher, Tree, Neighbour, Chancer Pastor, Worried 2, Crowd 3 and 4, Driver (Company)
Kai Jagpal – Parent 2
Lena Kozik – Teen, Campaigner 1, Reporter, Villager, Mother, Negative Nelly, Journalist, Aide, Worried 1 (Company)
Maymoonah Aldhafeeri – Asha, Teen, Mother, Neighbour, Child, Tipper (Company)
Megan Nicholson – Community Member, Fin
Creative Team
Co-Directors – Leon Phillips & Katherine Allen
Film Maker/ Editor – Craig Bush
Animation – Gemma Foy
Original Music & Soundscape – Christof R Davis
Production Manager – Keith Tunstill
Stage Manager – Arran Pallan
Producer – Hannah Barker
We are enormously grateful to the following people for their contribution and support to:
The Belgrade Young Company for creating a fantastic play for young people with an authentic voice
Alex, Ella, Erin, Kisanet, Michael from our Youth Theatre who collaborated in the early stages of making our digital film
Kirsten, Arianna, Hannah and all the NT Connections team
Lindsay and Deborah at Warwickshire Wildlife Trust
Lewis, Matt and the Platform Youth Theatre in Glasgow
Amanda, Hannah and Amber and the rest of the Green team at City of Culture Trust
The families of our participants, our amazing creative team working hard behind the scenes and all the staff at the Belgrade Theatre…
… and last but not least the people "staying with the trouble" and dedicating their lives to protecting the world in one of the biggest emergencies of our time.
The Belgrade will be hosting the region's NT Connections Festival this June as a West Midlands partner organisation. Due to ongoing coronavirus restrictions, the usual in-person format of the festival has been adapted, with two of the three participating youth companies having use of the B2 stage in the venue to film their productions. An online festival will take place on Friday 4 and Sat 5 June, showcasing the work of all participating youth companies – along with their own Youth Theatre's digital rendering of Like There's No Tomorrow – and will invite the young people to connect, discuss and celebrate their work and process in post-show forums.
Biographies
Leon Philips, Co-Director
When he was in Secondary school, Leon was told by his Drama Teacher that he would be good working with young people. He looked at her like she was crazy – how could she see that this 14-year-old boy would be good at that at this early age? But, as predicted, since the age of 21, Leon has been working with young people and is good at it!
Starting off as an apprentice at the Albany Theatre in South East London, Leon has since worked as a workshop leader, an actor/facilitator for a number of TIE companies, and directed a series of shows at the Belgrade Theatre Coventry. With his own theatre company he's performed in Germany, Indonesia and South Africa. This is his 3rd NT Connections show.
Some of the show's he's directed at the Belgrade Theatre include Pronoun – Senior Youth Theatre (NT Connections, 2014); Broken – Black Youth Theatre (Belgrade Main Stage, 2015); Children of Killers – Black Youth Theatre (NT Connections 2016); Ira Aldridge performance (Globe, 2018) and Holding the Centre (Belgrade B2, 2019).
Katherine Allen, Co-Director
In her role at the Belgrade Theatre, Katherine currently works with the Middle and Senior Youth Theatre groups, and with the Youth Acting Classes. Katherine also runs the Belgrade's Summer Schools and Holiday Activities. For 6 years, Katherine supported the Belgrade's ground-breaking Work-Related Learning programme, Belgrade LifeStage (previously known as Acting Out).
For the Belgrade Theatre, Katherine has worked as Director and Assistant Director on a number of productions, including: Bassett; Me, Myself and my iPhone; The Beauty Manifesto; Blackout; Home; Raw 2; Heritage; Half of Me; Truth or Dare; Zero for The Young Dudes; [BLANK] and Raw 3. In 2016, Katherine was the Assistant Director for the Belgrade's production of Ostrich Boys, directed by Tony Graham.
Outside of the Belgrade Theatre, Katherine has been Outreach Officer for Creative CoLab Worcester since 2017, working closely with Open Theatre Company to deliver drama workshops in special schools in Worcestershire. In 2016, Katherine directed Solihull Theatre Company's production of Mike Leigh's Abigail's Party. Katherine is the Director of Marston Green Young Theatre Company, with recent productions including: Dick Whittington; Vote 100; The Panto of the Pantos…Live in Panto; A Midsummer Night's Dream and Sweet FA.
Katherine has enjoyed the opportunity to co-direct this digital version of Like There's No Tomorrow with Leon. This unique chance to recreate the play over Zoom has presented exciting challenges; and working with Hannah, Keith, Arran, Craig, Chris, Gemma and, of course, the talented cast, to navigate this new world has been a great experience.
Craig Bush, Editor and Director of Photography
A love of arts and culture has always been at the centre of Craig's work. Since Graduating in 2007 with a BA Theatre Studies from Lancaster University, Craig has worked as a professional in video production.
He has used his understanding of the cultural sectors to the benefit of his clients and developed a reputation for his knowledge of the requirements of cultural organisations and working with artists.
Craig has worked as a consultant and trainer, being hired by the BBC Academy to be a lecturer on short-form content, and has worked with The Space to train staff and consultant on content development with organisations such as The National Portrait Gallery, Shakespeare's Birthplace Trust and BBC New Creatives.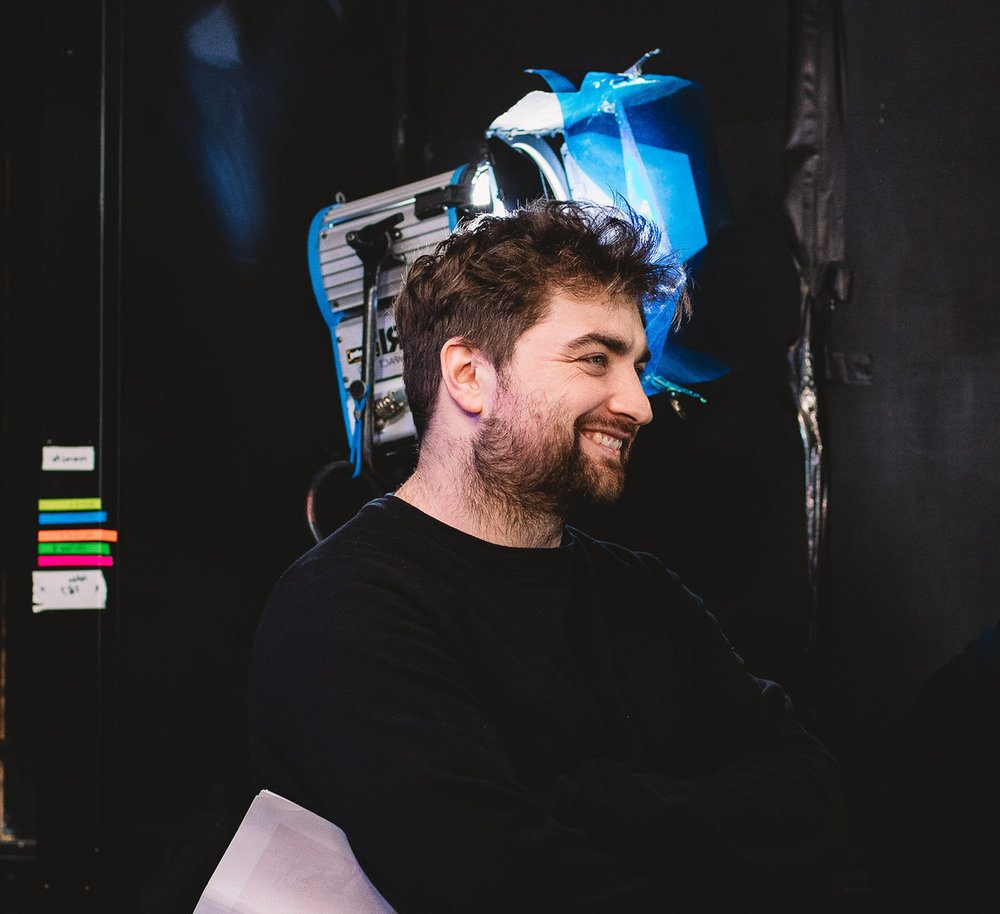 Craig Bush
Gemma Foy, Animator
Gemma Foy is the Creative Director of Let's Animate, an organisation that creates animated digital content for an array of clients, working closely with galleries, theatres and community groups, producing explainer videos, teaching aids and digital ways of telling stories.
Alongside digital content commissions Gemma also facilitates animation workshops, courses, clubs and even birthday parties – helping everyone to tell their own animated stories.
Gemma's studio, Let's Animate is based at Fargo Village Coventry, find the giant robot and head up the stairs to the right.
You can read more about Gemma's story here.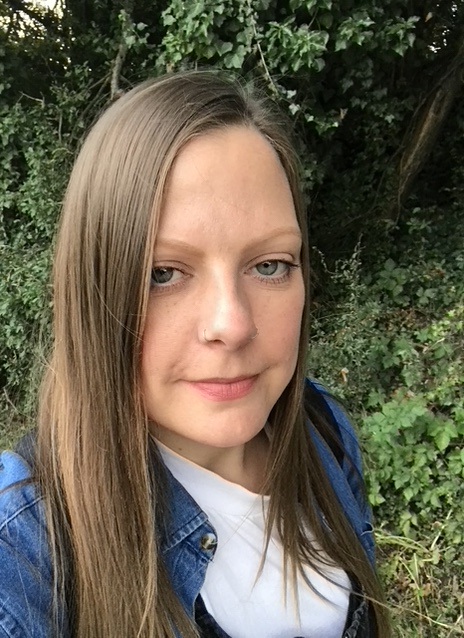 Gemma Foy
Christof R Davis, Original Music & Soundscape
Chris Davis is an award nominated music composer from the West Midlands who has written extensively for film (features, documentaries and shorts), television, stage, radio and games alongside instrumental and choral commissions.
He studied at the Royal Northern College of Music in Manchester and also works as a session musician (playing drums, percussion and keyboards) and musical director.
His work has been broadcast in the UK (on BBC Radio 3, BBC 6 Music, BBC WM and television) and abroad, and is included in several BBC Sounds Music Mixes.
He is really excited to work in an innovative way with the Like There's No Tomorrow team to create a musical score & soundscape to enhance the beauty of this important piece of theatre/film.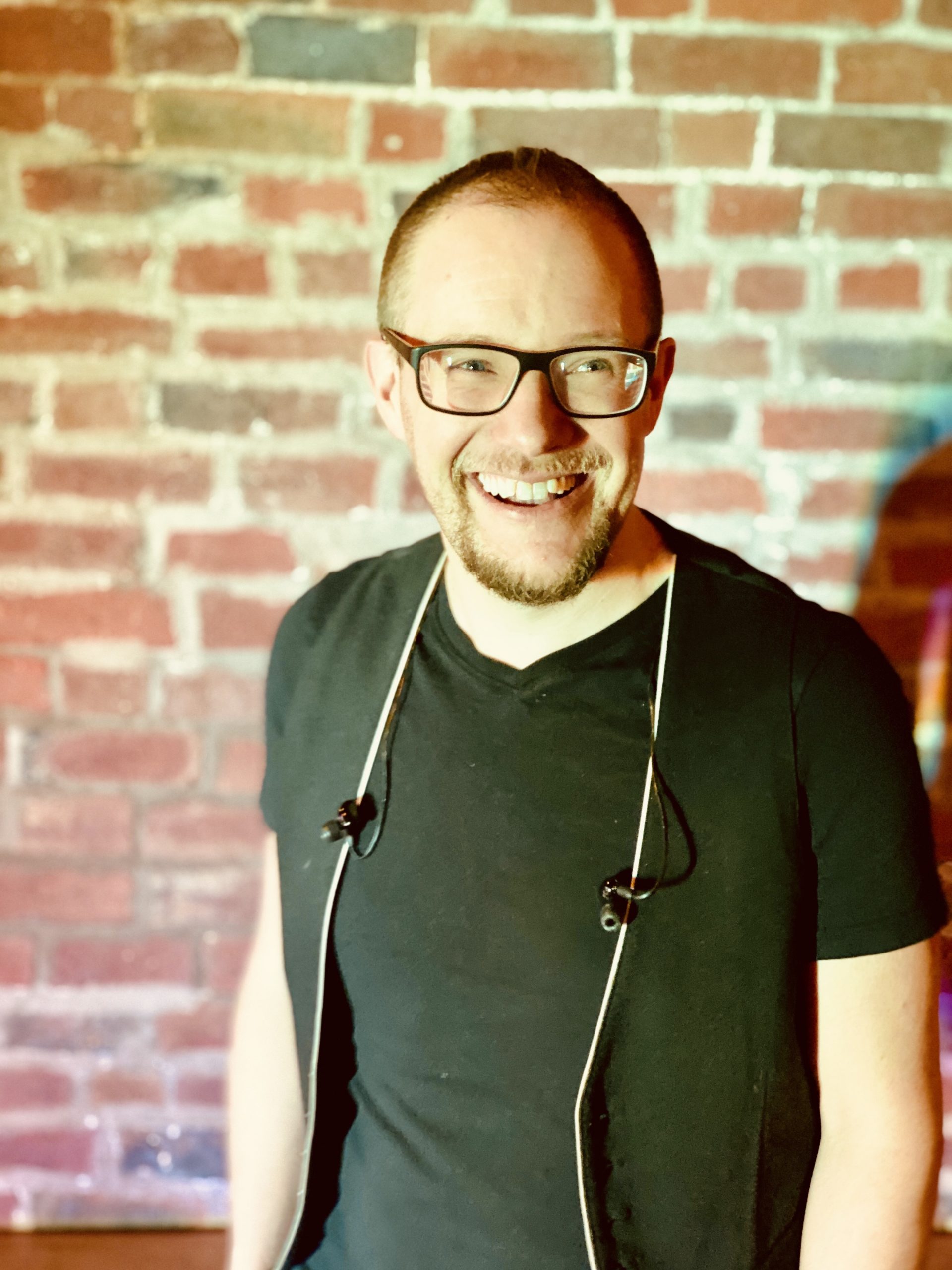 Christof R Davis
Arran Pallan, Stage Manager
Arran trained at the Royal Birmingham Conservatoire graduating with a First-Class Honours Degree in Stage Management. Deputy Stage Manager credits Include: Like There's No Tomorrow (Belgrade Theatre, B2); Beauty and the Beast (Imagine Theatre, Victoria Theatre, Halifax) and Stardust (Phizzical Productions, Belgrade Theatre, B2).
Arran sits on the board for the Stage Management Association (SMA) and an active member of Freelancers Make Theatre Work (FMTW). Arran is very passionate about increasing the diversity within stage management and the whole off-stage workforce and is keen to make sure that freelancers have a voice at all levels.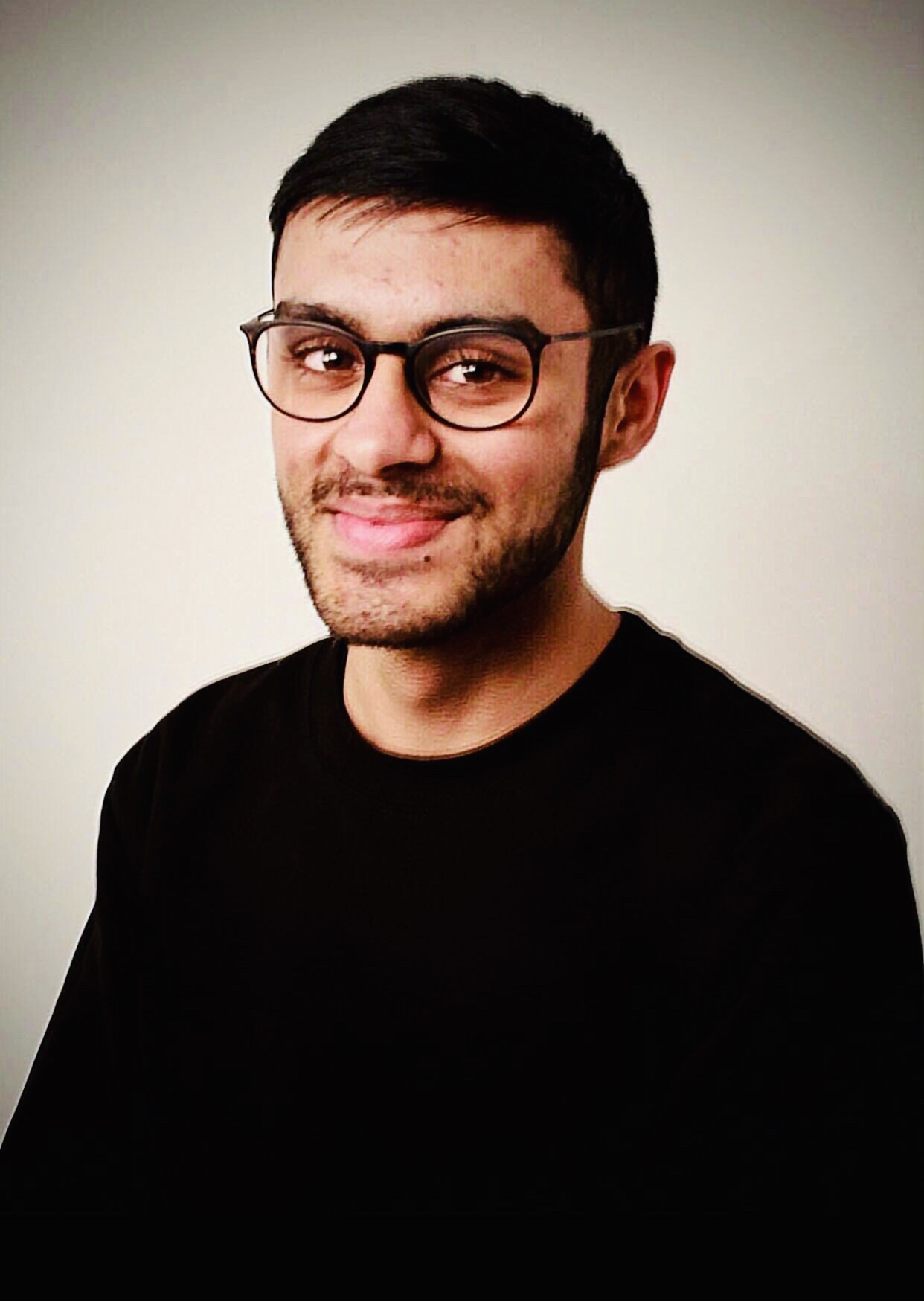 Arran Pallan
Co-Creation Team
Justine Themen, Devising Facilitator and Director of the original stage performance
Justine is a theatre director and change-maker. She is currently Deputy Artistic Director of the Belgrade Theatre and Co-Artistic Director for its City of Culture 2021 programme.
During her time at the Belgrade, she has built a small participatory programme into a broad-reaching ethos across the work of the building. The programme provides access to arts activity to some of the city's least arts-engaged communities, shapes talent development opportunities that strongly promote diversity across the sector and creates new work for the theatre's stages.
Her co-created work includes Rise (Belgrade Young Company); Walk for Your Life (Belgrade Black Youth Theatre); Hussan and Harry (Belgrade Youth Theatre with Coventry Refugee Centre) and The First Time I Saw Snow (Belgrade Theatre).
Her directing work focuses on new work from female writers of colour – Red Snapper (Liz Mytton); Under the Umbrella (Amy Ng); both Belgrade Theatre.
She played a key role in Coventry winning its bid to become UK City of Culture 2021, and is Co-Director of its Signature Event. She is also a Clore Fellow (2012-13). Prior to working at the Belgrade, she worked for 6 years in Senegal & Suriname co-creating theatre (Hia Maun, Stiching Botopasi) & documentaries (Abigail, VPRO) and using the Arts as a tool in Development & Cultural Diplomacy. She also sits on the Board of Directors for the Birmingham Opera Company and the Royal Shakespeare Company.
Liz Mytton, Wordsmith
Liz is a playwright and poet based in the North West. She took part in the Critical Mass writing programme at the Belgrade Theatre in 2014, which led to the production of her first full-length play, Red Snapper, a runner up for the 2016 Alfred Fagon Audience Award.
In 2018 as a Bristol Old Vic Open Session writer, Liz wrote Across the River, about Marcus Garvey and the KKK, which featured in Bristol Ferment Fortnight.
Liz has also developed a piece of work exploring hate crime, Southside Stories, which premiered at the Tobacco Factory in February 2019, and recently her own musical project, Shame Shanties, which uses seas shanties to explore women's mental health.
Liz regularly works as a writer and lyricist with Talking Birds Theatre Company in Coventry, most recently on a commission for the Shakespeare Birthplace Trust. She has worked with the Belgrade's Young Company on two occasions in the role of wordsmith – firstly on Rise in 2017, and again in 2020 on Like There's No Tomorrow.
The Belgrade Young Company was established to give young people showing particular talent and ability from across the Belgrade's participatory programme an opportunity to grow their skills and abilities in a semi-professional context.
Past work has included Frank Wedekind's youth classic, Spring Awakening, rarely performed by young people of the same age as the characters; The Tempest with Frantic Assembly; and Rise, co-created with a company of 10 young women aged 13 to 23 about their experiences of discrimination and rising beyond it.
More About…
The Belgrade Youth Theatre is central to the work of the Belgrade and aimed at unleashing the creativity in our communities. We run in-house groups including Black Youth Theatre, Asian Youth Theatre, Middle and Senior Youth Theatre, Saturday drama groups and outreach groups in areas such as Spon End and Canley, and look for ways and opportunities to invite artists in to co-create with our participants. This year, we are very excited that our participatory groups will be able to collaborate with a range of artists and companies as part of the Coventry City of Culture 2021 programme. More information on how to sign up is available here.
The Belgrade Theatre has an enviable track record of working in radical ways with young people through theatre. In 1965, it developed the first Theatre in Education Company, a company dedicated to using theatrical performance and drama workshops to explore issues of cultural, social, political and moral significance as part of a free service to schools and the young people of Coventry. TiE encouraged children to investigate challenging situations for themselves, to search to find the answer, rather than be given it on a plate.  This ethos continues to inform the work of the theatre today.
The National Theatre's annual youth theatre festival Connections brings together talented young theatre-makers of tomorrow with some of the UK's most exciting contemporary writers to produce and stage ten new plays. This year, workshops and mentoring took place digitally, and over 3000 young people will have the opportunity to stage their performances at 29 leading partner theatres across the UK.
Warwickshire Wildlife Trust
Warwickshire Wildlife Trust is the leading local independent conservation organisation. Their mission is to bring people closer to nature and create a land rich in wildlife.
Supported by their passionate members and dedicated volunteers, they are working to bring about nature's recovery across Warwickshire, Coventry and Solihull through practical action, education and influencing behavioural change. To achieve their mission, they are working in partnership with local councils, farmers, businesses and communities to make Warwickshire a better place for wildlife and people.
Back in 1970, local people gathered to help wildlife thrive on their doorstep. During this time they have grown from 2 to over 65 nature reserves and now have over 24,000 supporters. They believe in a wilder future for Warwickshire for everyone.