Get to know the Producer and Assistant Producers we're working with to support our talent development work.
We're delighted to have appointed a freelance Producer and two new freelance Assistant Producers who will be working with us over the next six months. Funded by the Garfield Weston Foundation grant, Ashford Menezes, Abbie White and Ryan Sinclair take on the roles respectively.
They will primarily be supporting our Springboard Companies and Supported Artists with core activity to allow them more time and space to make brilliant work in their final year with us.
This opportunity will guide them in growing and developing their own skills and experience to become the next generation of local Producers.
Here's your chance to get to know them a little bit more…
Ashford Menzes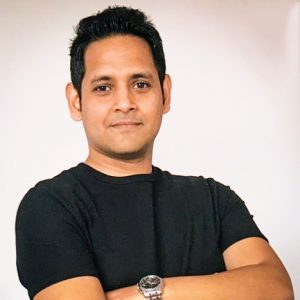 I have a Bachelor's Degree in Mass Media (Major in Advertising) from Mumbai University. My work background is that of films, audio-visual media, and events, and I have worked on AVs, feature films, and multi-sized events. I have also written and directed two short films. I am passionate about new enterprise and having been an entrepreneur myself I value experience a lot because nothing teaches you like it.
The journey so far has been that of learning, growing, and giving which is also the philosophy of MAOKWO. I am keen on seeing our organisation move to the next level. Our goal is to mature as an organisation and be self-sustaining so that we can be true to ourselves and at the very core deliver the works we truly believe in.
I am also keen to explore opportunities that would help me grow as a creative professional and in being associated with the Belgrade Theatre, I am humbled to share the same room as with other creative professionals.
My philosophy in life is to do the best you can in all that you do, and to give anything less than your best is to sacrifice the gift.
Abbie White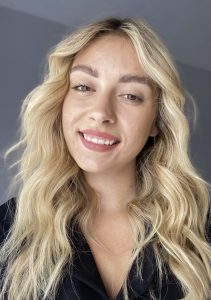 Hi! My name is Abbie, and I am an aspiring producer looking to immerse myself within the Coventry and West Midlands creative community.
The importance of nurturing creativity has always been my central motivation in becoming a producer and has always been at the forefront of my educational journey.
Growing up in Coventry with a passion for the arts and theatre, I have always enjoyed participating in and viewing the creative work homed here. Having recently graduated from the University of Birmingham with a BA in Drama and English, my artistic awareness and appreciation have developed throughout the West Midlands.
I am extremely excited to be given this opportunity to work as an Assistant Producer alongside the amazing artists and companies collaborating with the Belgrade Theatre.
This position provides me with the opportunity to learn from, be a part of, and contribute to Coventry's creative movement, which has been further inspired by the City of Culture 2021 programme.
I enjoy producing a range of theatrical performance types, but I am also interested in getting involved with projects aimed at boosting creative involvement within Coventry's younger communities.
Ryan Sinclair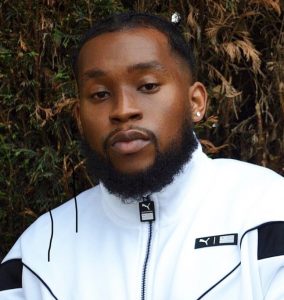 I am a Black-British 27-year-old graduate, spoken word poet, author and actor from Birmingham.
I have experience working in creative spaces, ranging from organisations like Beatfreeks, the Arts Counil and the theatre company The Playhouse as a practitioner in schools.
I have been involved in self-publishing my own book A Birmingham Story on Amazon, and I created a practical theatre piece to tour around primary schools. I want to positively impact more young people and creatives, taking a new approach to my usual spoken word technique.
I am passionate about being a positive role model in my community and society and have been recognised in local newspapers including The Birmingham Mail for my creative and community contributions.
Keep your eye out for updates on how our new appointees are progressing over the next six months!