Following a call-out for applications in December 2018, we're thrilled to announce the three new companies forming the second intake of our Springboard talent development programme: Underground Lights, Richard and Rishard and Maokwo.
Launched in 2015, our Springboard scheme was set up to support emerging artists to develop their work, offering tailored support over a three-year period. This includes advice and guidance from experienced Belgrade staff, marketing and PR support, and space to create, rehearse and showcase their work.
This spring's intake of Springboard companies continue the Belgrade's commitment to nurturing a diverse range of talent from across Coventry and Warwickshire.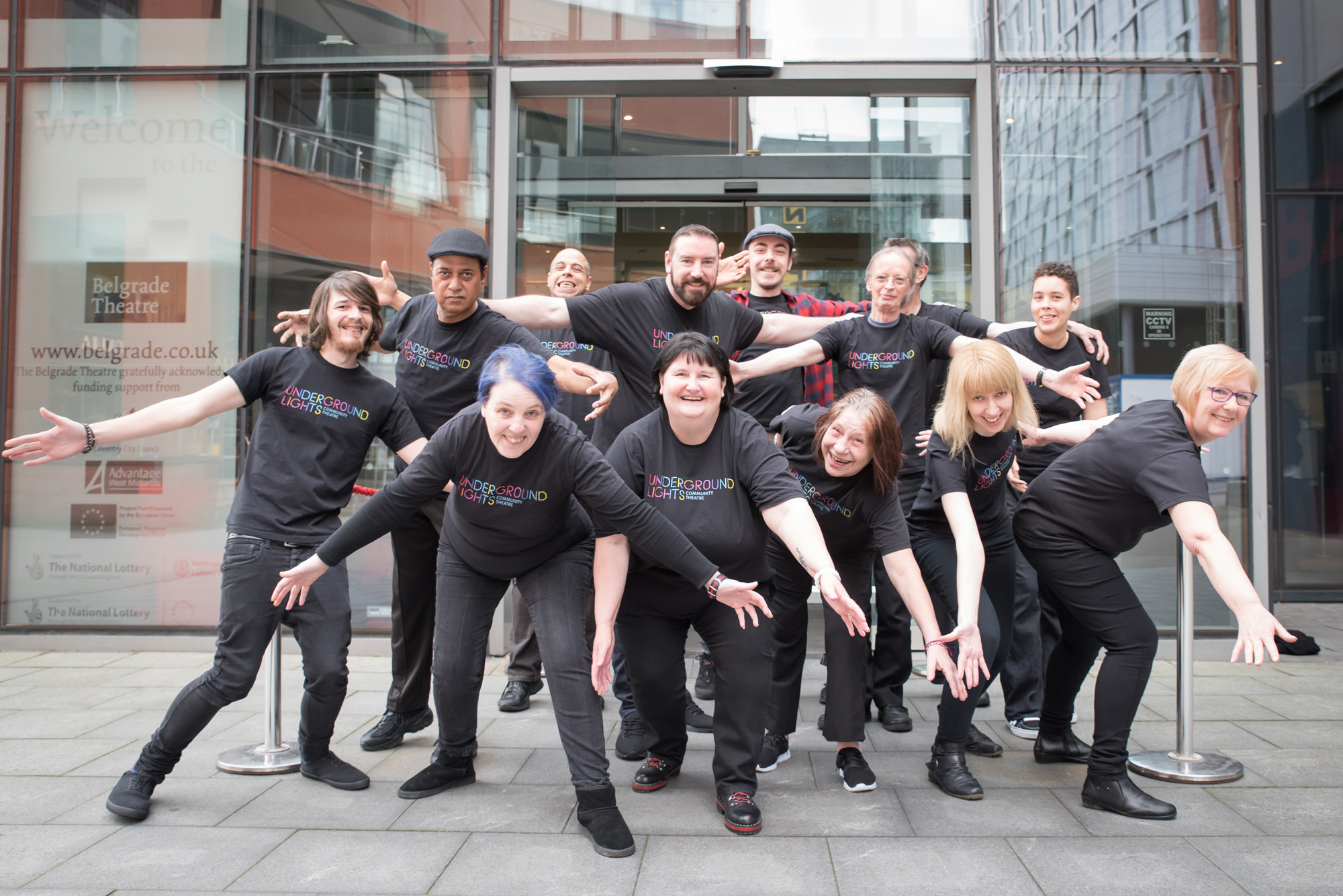 Underground Lights Community Theatre Credit Nicola Young
Underground Lights
Underground Lights is a newly formed community theatre company working with adults at risk of social isolation. Since January 2019, the company has been delivering drama workshops to adults experiencing homelessness and/or mental ill health, thanks to funding from the Heart of England Community Foundation and National Lottery.
Since joining the Springboard scheme, the company has also started up a series of informal "Creative Cafés" at Shop Front Theatre, where participants can share their own creative projects in a friendly and welcoming environment.
Established by drama practitioner and mental health researcher Emma Ormerod together with Lewis Ford, who has himself experienced homelessness, the project draws on research showing how participating in the arts can play an important role in improving mental health and wellbeing.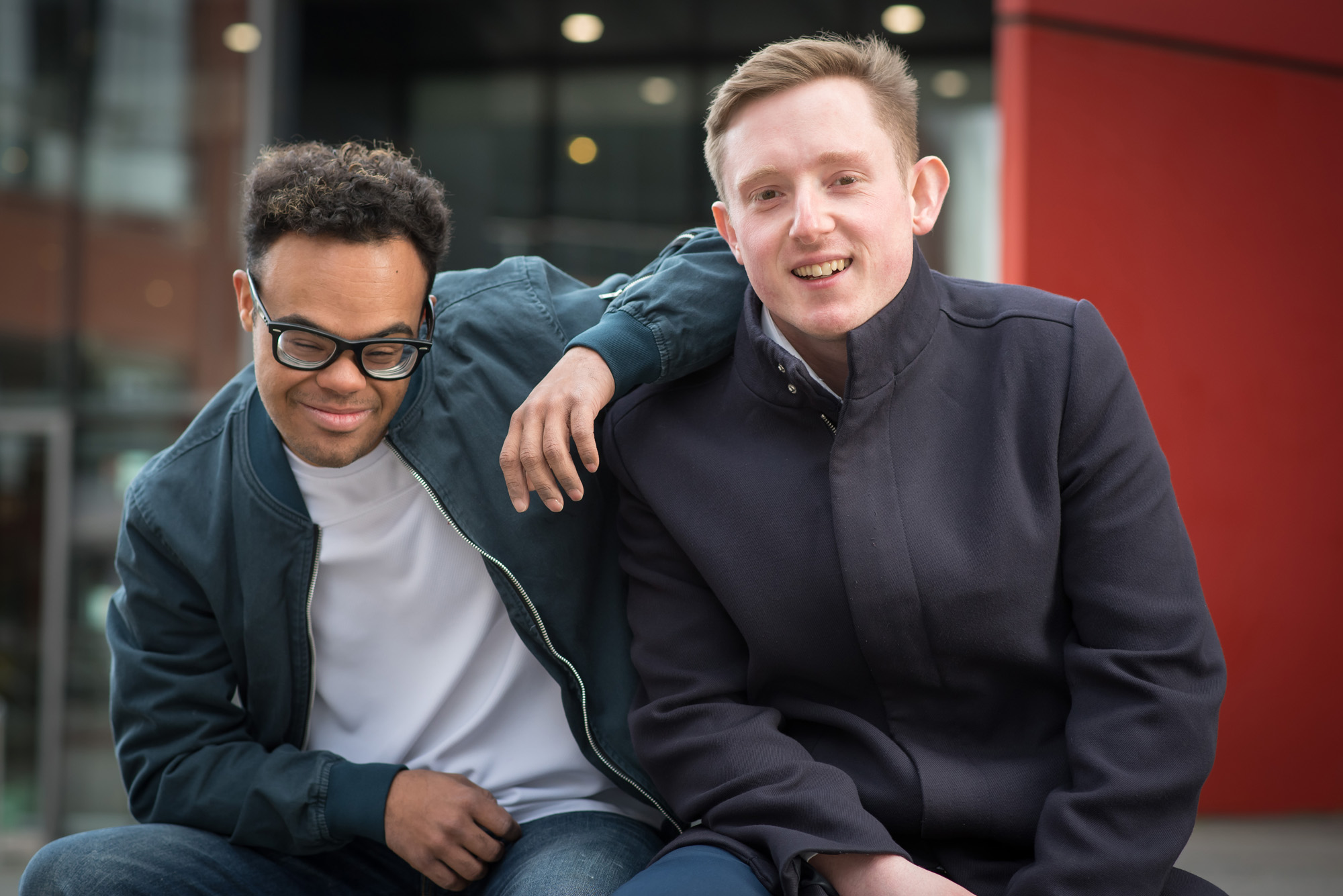 Richard and Rishard Credit Nicola Young
Richard and Rishard
Richard and Rishard is a collaboration between playwright Richard Walls and actor Rishard Beckett. The pair were first brought together as part of Coventry's bid to be crowned UK City of Culture in 2021 collaborating on Rishard's one-man show The Yellow Post-It Notes for the bid launch at the 2016 Coventry Godiva Festival.
Their follow-up show, Instrumental, saw the duo perform together as part of Shoot Festival 2017. The same year, they performed for the City of Culture judges at Fargo Village.
In 2018, they showcased their work-in-progress piece Black Magic, which they hope to develop further as part of their Springboard journey. Both Richard and Rishard have also worked on several projects independently, with Richard having written for theatres such as Birmingham REP and the Royal Court, and Rishard having appeared in Channel 4's No Offence and BBC One's Doctors.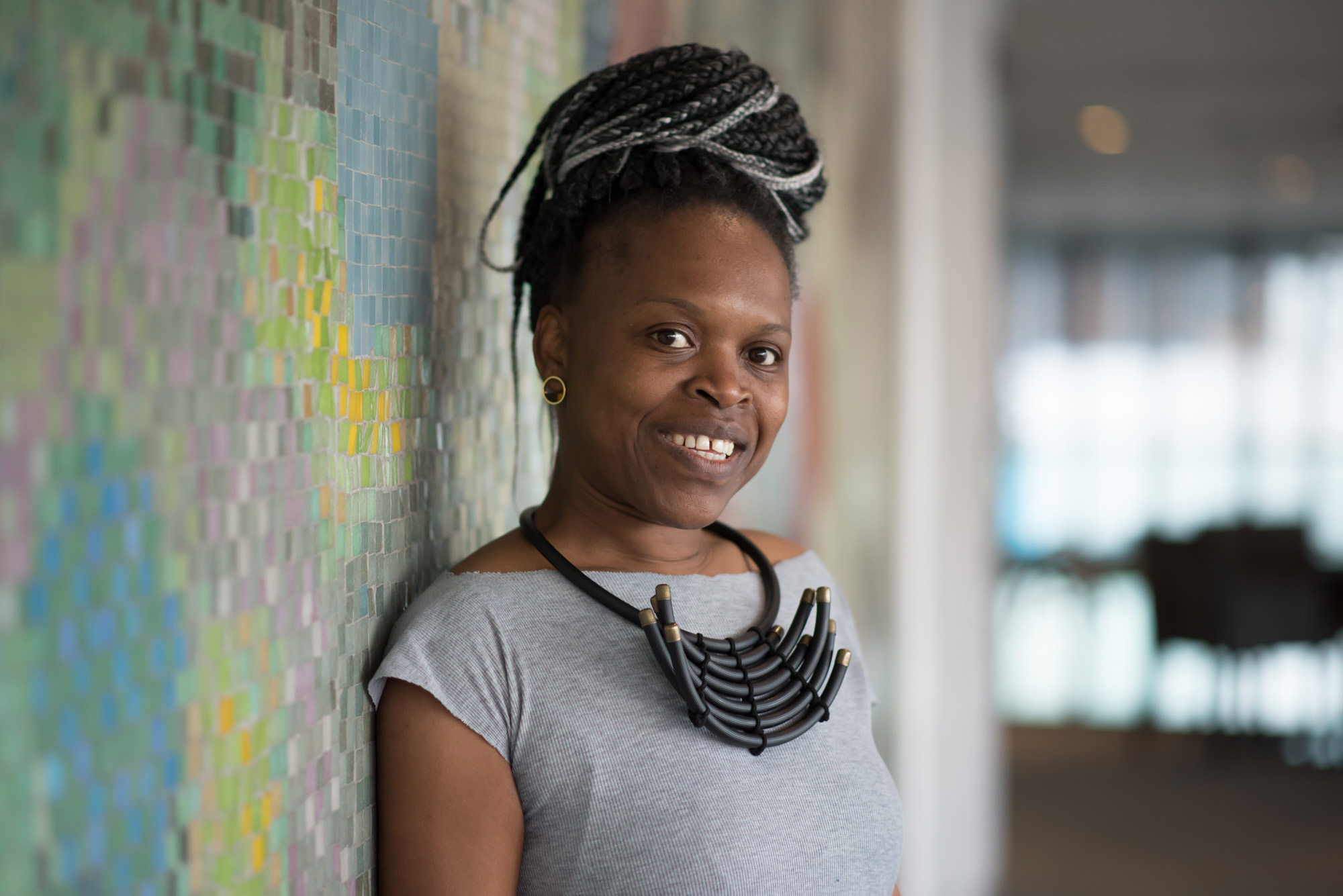 Maokwo Credit Nicola Young
Maokwo
Maokwo aims to use art as a way of connecting communities. Maokwo produces, curates, delivers and organises platforms that support creatives from ethnic minority backgrounds to showcase their work and nurture new collaborations with established creatives.
The project l MIGRATED was created by locally-based artist and designer Laura Nyahuye, whose collaboration with photographer Taskin Capar was displayed at the Belgrade Theatre during Women's History Month 2018, coinciding with International Women's Day. It is an ongoing project telling stories that are both challenging and celebratory.
Originally from Zimbabwe, Laura produces wearable body adornments, combining traditional and contemporary craft skills with an activist outlook to highlight social and political issues. Working in partnership with other creatives, she explores the experiences of migrants and women in the city, challenging perceptions of Coventry's migrant communities.
Previous Springboard (link to Springboard page) artists and companies have included Strictly Arts, whose production of Freeman, enjoyed a sell-out run and five-star reviews at the Edinburgh Fringe followed by an international tour; and Noctium Theatre, who toured the story of Coventry music pioneer Delia Derbyshire to audiences across the UK in Hymns for Robots, receiving positive reviews in Edinburgh.
Continuing companies include Shoot Festival a biennial event showcasing local, early-career artists working in visual and performing arts across a range of Coventry venues.
"We're really pleased to be welcoming a new cohort of Springboard companies this year. The ideas proposed by Underground Lights, Richard and Rishard and Maokwo are exciting for us to be supporting, and offer us an insight into the creative talent growing in the city. I hope that Springboard will continue to give artists the means to grow their work and progress to the next stage of their careers."
As a registered charity, the Belgrade relies on funding from trusts, businesses, Members and supporters to help nurture the next generation of theatre-makers. Find out more about our charitable work on our Support Us page.