Manchester Art Gallery hosts a free event using Ira Aldridge as inspiration for discussions around art, language and history
If you've followed the Belgrade's work closely over the last few years, you may already be familiar with the story of Ira Aldridge, an African-American actor who travelled to England in the 1820s, and made his name at a time when slavery was still widespread throughout the British Empire.
In 1828, Aldridge came to Coventry, where he made such an impression on the community that he was made manager of the Coventry Theatre, becoming the country's first theatre manager of colour before he had even reached the age of 21.
As well as being honoured with a blue plaque and a special event co-run by the Belgrade and the University of Warwick in 2017 (150 years after his death), Aldridge also became the inspiration for "Handing over the Keys", our major project for Coventry's year as City of Culture, which will see three Co-Artistic Directors take over our programme of home-produced work for 2021.
The project aims both to address the issue of inequality in arts leadership, providing young, diverse creatives with an opportunity to lead a major producing theatre, and also to refresh the theatre's creative programme by introducing new voices and perspectives. You can find out more about the initiative here, or listen to our first Locked In podcast with our Co-Artistic Directors here.
At the Belgrade, we feel strongly that Aldridge's story is an important part of our history and heritage in Coventry – a city that has long prided itself on its diversity and internationalism, from its pioneering twin cities project leading the drive for reconciliation in the aftermath of the Second World War, to the flourishing of the 2-Tone movement in the 1980s.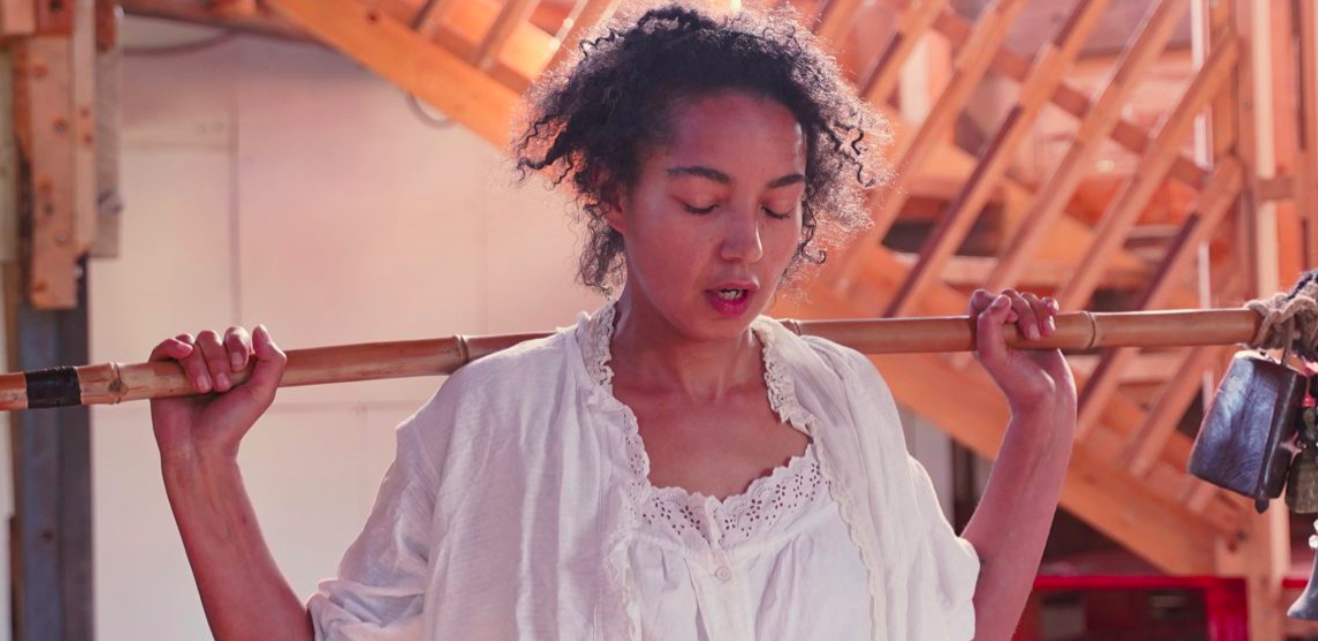 Jade Montserrat
It's because of this that we were excited to hear about a free online event being hosted by Manchester Art Gallery on Thursday 28 May, using a painting of Ira Aldridge in its collection as the focus for discussions around art history and creative language.
James Northcote's 1826 painting of Ira Aldridge as Othello was the gallery's first acquisition, and has been a key inspiration for Jade Montserrat, an artist commissioned to work in Manchester as part of the Institute of International Visual Arts' "Future Collect" project.
Future Collect is a three-year initiative that will see INIVA partner with various national and regional museums and galleries to commission artists of African and/or Asian descent. As the first of these artists, Jade Montserrat aims to make space for African Diasporan legacies at Manchester Art Gallery, through stories relating to "Cottonopolis", the name given to Manchester during the Industrial Revolution.
Taking place from 6-8pm, Ira – Curiosity and Creative Language will be the first of three conversations with invited speakers, and will explore themes of access to historical information around works of art, and how our ideas of "care" for art and artists are shaped by history, society and language.
Speakers at the event will include:
This event is free to attend, but booking is essential. The event has already sold out once before being further expanded, so those interested are advised to book quickly. Book now via Eventbrite to join the discussion from 6-8pm on Thursday 28 May.